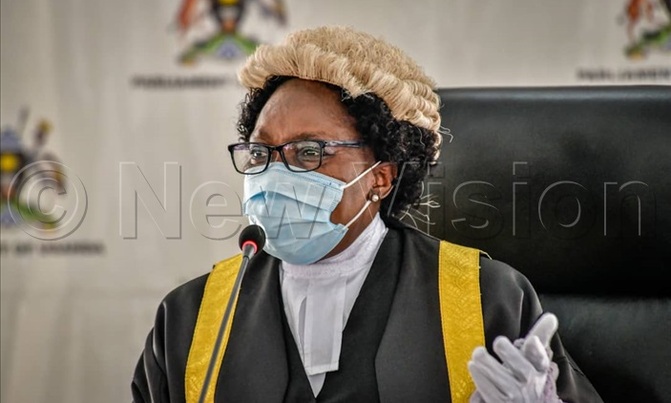 Speaker Kadaga has also asked that the curfew issue be discussed by relevant authorities.
ENTERTAINMENT | COVID-19 | LOCKDOWN
Speaker of Parliament, Honorable Rebecca Kadaga, has asked the government of Uganda to help and return singer Idrisa Musuza commonly known as Eddy Kenzo.

The Speaker says she received a call from Kenzo on Tuesday.

Kenzo informed the Hon. Kadaga that he had spent all the money he had on him, and is stuck in Ivory Coast, a French-speaking country.

She also asked the government through the Ministry of Foreign Affairs, to help Kenzo access the nearest consular services so that he can get help, and for the government to help him return home and meet his costs.
Eddy Kenzo / file photo

In other news, Kadaga has spoken out on the issue of curfew time, pointing her focus on what happened on Tuesday after the lockdown was eased for private car owners.

There were several roadblocks around the country, and arrests made after some motorists were caught up in traffic jams, and failing to beat the curfew time.

Speaker Kadaga has asked that the curfew issue be discussed by relevant authorities.
Kenzo recently requested the government to allow him to fly back to Uganda citing persistent illness, after he was locked out of the country when President Yoweri Museveni ordered a total lockdown of Uganda's borders to both local and international passengers in a bid to curb the spread of COVID-19.

Kenzo, who had traveled to Ivory Coast for a concert reportedly fell sick recently.