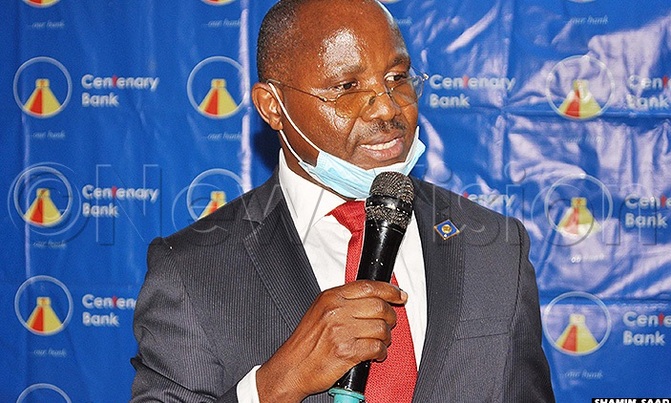 Top banks are fast innovating products that will meet changes in customer needs and preferences occasioned by COVID-19.
BUSINESS VIRUS

It is increasingly clear that the banking ecosystem and the way consumers interact with financial organizations have been shaken to the core as a result of COVID-19.

Top banks are fast innovating products that will meet changes in customer needs and preferences occasioned by COVID-19.

In the last three months, thousands of business and household incomes have been disrupted due to COVID-19. The lockdown has left thousands redundant with many living off the savings they had with banks.

"Saving remained almost at the same level but above budget. We want to take this COVID-19 situation as an opportunity to educate our people to open accounts using convenient digital products," Fabian Kasi, managing director Centenary Bank, said.

He was speaking during the launch of the new account opening service dubbed CenteXpress at the bank's headquarters in Kampala. The account is intended to serve the unbanked population but also shore up Uganda's savings culture.

After COVID-19, experts project that banking will be much different than it was pre-pandemic. The change in the way people bank, the future of work, the use of modern technology and the value of brands will all depend greatly on the time it takes to settle on a 'new normal'.

"This is going to be the new normal and we are making ourselves ready to continue operating in this mode," Kasi said.

As of December 2019, the bank had lent out about sh1.8 trillion to nearly 270,000 enterprises. About sh90b of these loans were Non-Performing Loans as at close of the year, according to the bank's financial statements.

"We need to mobilise more savings such that we can then lend it out to people who can invest and create the much-needed jobs in our economy," Kasi said.

Customer deposits, money that clients trust with commercial banks in 2019 increased by 18.6% from sh19.6 trillion to sh23.3 trillion.

Tapping into its clientele

The CenteXpress by Centenary bank seeks to tap into its clientele to rope in more savings as well as extending financial services to customers.

The application gives any existing customers to open an account for any person in the bank without any paperwork required.

The new bank client is required to deposit a minimum opening account balance of sh3,000 which is paid to the bank customer opening the account for another.

The bank then pays a customer sh2,000 as commission for every new account he or she opens for another. The entire process is instant.

"We have almost 2 million accounts. But we know it's our responsibility to continue opening new accounts and enable people to access banking services. Looking at our population of nearly 40 million people, we have a bankable population of about 18.5m meaning we still have room as banking sector to attract new accounts," he said.