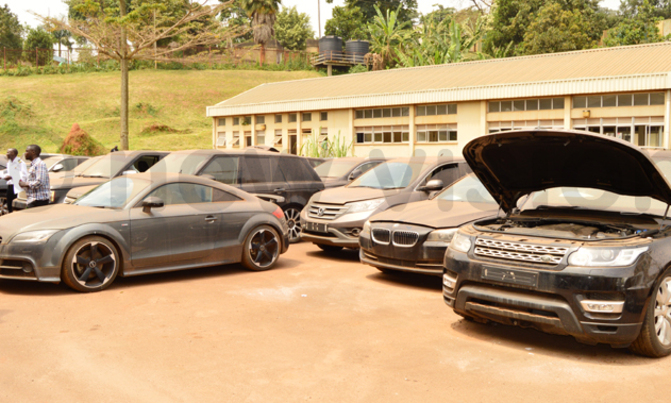 With the easing of the lockdown, private cars are going to resume moving on May 26, while public vehicles will resume on June 4. It is therefore imperative that Ugandans who own vehicles know how to take extra care while their automobiles are parked for long, since a car can develop disastrous effects.
COVID-19 |MOTORING

KAMPALA - As Uganda continues to grapple with the lockdown over the COVID-19 pandemic that has so far resulted into stringent directives including stopping cars from moving, a lot more is at stake for vehicle owners.

At the beginning of the lockdown, President Yoweri Museveni ordered owners of public service vehicles off the road, especially taxis and buses, before private car owners followed suit.

In Uganda, most cars were either parked at the owners' homes or in paid-for parking yards. At home, a car is either parked in a garage or in open space outside, while in paid-for parking yards, vehicles are always parked in open space. But with the easing of the lockdown, private cars are going to resume moving on May 26, while public vehicles will resume on June 4, but carrying only half of the number of people they are supposed to ferry. Many owners of taxis and buses found their vehicles in a sorry state and they have to incur costs to repair them.

It is therefore imperative that Ugandans who own vehicles know how to take extra care while their automobiles are parked for long, since a car can develop disastrous effects.

According to Joseph Ssemuyaba, a city mechanic, as a general rule, one should disconnect the car battery and cover it if it is to spend some time without moving.

However, there are also various online car technical experts, who say this alone is not adequate for prolonged storage of vehicles, and therefore give the following tips that Ugandans can use during this lockdown;

Indoor and outdoor: If you are parking indoors, cover the car with a sheet with the sides left hanging loose for air to circulate. Using an old bedsheet is better than using a plastic sheet that does not allow breathing.

For outdoors too, use a cover that breathes. An old blanket tied down with bungee cords under the cover will serve as an additional layer and will also soak up moisture if it rains.

Disconnect battery: To keep charge on the battery, it is advisable to remove the battery terminals. Disconnecting the battery prevents it from discharging, or else, start the car every three days and let it idle for a few minutes. But remember to make a note of all the system codes, if any, that your car might require when you reinstall the battery.

Do not engage the handbrake: Engaging the handbrake over an extended period can result in the brake pads getting stuck to the discs/drums. If this happens, you will be required to engage a mechanic and or replace some of the affected parts the next time you will have to drive the car. The smarter thing to do would be to use wheel chocks, say a piece of wood or even a brick, to stop the car from rolling and leave the car in first gear.

Flush the braking system: Brake fluid will soak up moisture from the air, causing the braking system to rust and corrode. Get it flushed and filled with clean, fresh fluid. If it has not been done in two years or more, then do it irrespective of whether you are going away or not.

Jack up the car: Cars that have been stationary for long periods develop flat spots on tyres. To avoid this, use four jacks or blocks of wood so that the car does not rest on the wheels. For shorter durations, it is advisable to slightly over inflate the tyres, since they will lose some air when a car is left standing.

Clean up your car: Thoroughly clean up the car especially the interior to remove any trash to avoid rot of trash in the car that will give it a bad smell. Remove all food particles since they might attract rodents. Clean spills of sweet drinks like colas and tea, as they will attract cockroaches and other bugs that eat away at upholstery and cables. Using a vacuum cleaner can go a long way in cleaning out food crumbs and dirt from the insides. Also, drop a couple of mothballs into the cabin. They will keep the bugs away and prevent the damp smell that develops when a car is left closed for long.

Open windows: Keep the windows open by just a few millimetres. The crack will allow enough air circulation to prevent fungus formation on upholstery.

Tank up: Maintain a full tank so that the amount of air above the fuel is as less as possible leading to lower condensation. This also decreases chances of fuel going bad since there is less air, and hence moisture, in the tank when it is full. Severe variations in temperatures might also spoil the fuel.

Use protective coating: If your car has leather upholstery, apply a conditioner on it to add a protective layer in order to preserve it. Protective coatings for the plastic of the dashboard are also available and will help prevent cracks and discolouration, especially if you need to park outdoors.

Polish the car: Give your car a thorough polishing and waxing treatment. The layer of wax on the body will act as an additional protective layer against sun rays and humidity.

Keep things lubricated: Lubricate all latches and hinges with grease. This helps keep air and moisture out, preventing rust formation in them.

Pour some oil: For prolonged parking, take the spark plugs out, pour a little bit of oil into the cylinders and reinstall the plugs. This prevents the cylinder walls, pistons and valves from rusting.

Secure the keys: Keep the car keys where they can be found easily. Also remember to leave a spare key with friends or family. Just in case.

Check coolant level: Top up the coolant if it is not filled till the proper level to prevent corrosion.

Prevent wiper marks: If possible, remove the wiper blades from the arms to prevent them from becoming glued to the windshield and leaving marks. If you cannot remove them, then put a sheet of paper between the blades and the glass.

On level ground: Park on a levelled ground so that equal pressure is maintained on the tyres and the suspension while the car is parked.

Policy check: Check to make sure your insurance policy is up-to date and will remain valid till the time you are back to renew it. In case it is expired, you might have to renew it before you get back on the road to avoid clashing with the law.

Underbody issues: Get the underbody cleaned. Dirt particles hold moisture and, when combined with air, will cause the underbody to rust and corrode.

Store in a cool dry place: Like medicines, a car's body will suffer if it is continuously exposed to moisture and variations in temperatures. Park it in a dry and relatively cool place.