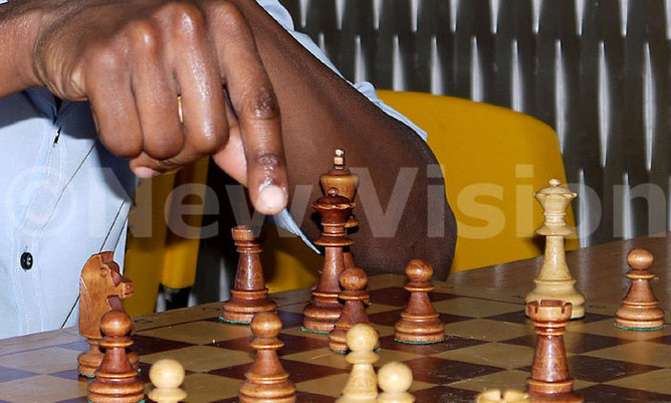 Today, sports like ring tennis, cricket and hockey are not as popular at the university as they were in the past.
UNIVERSITY SPORTS

With every new generation of student athletes who arrive at Makerere University, the institution loses more of its sporting legend. Four decades ago, sports was almost a religion, with the interhall games taking up most of the universities extracurricular activities.

There are currently six halls of residence for males ( Livingstone, Nsibirwa, Lumumba, Nkrumah, Mitchell and University Hall) and three for females (Africa, Complex and Mary Stuart). Participation in the interhall games is down for both, but it is even worse for the ladies.

Today, most students outside of the campus in the numerous alternative accommodations in surrounding areas, which is further eroding the sports culture. This was something unfathomable when volleyball administrator Neko Muduse-Ojala joined the institution in 1967.

"When you talk about Makerere, sports in general was a big thing," he says.

"I joined in 1967 and Northcote, currently known as Nsibirwa, was the centre of sports - volleyball, football, athletics, cricket, hockey ring tennis (tennikoit) and basketball. Just name any sport, Northcote Hall played them all."


Not only was sports a source of pride, it was also a way for all involved to come together as battle lines were drawn in the interhall competitions.

"We had an idea to galvanize the halls of residence to get a team that would beat the rest of the universities in East Africa. We lived as a community and did our things together. That is why we dominated other universities and we had only two other universities - Nairobi and Dar-es-Salaam," recounts Ojala.

The addition of more halls, including Lumumba in 1971, added a new dimension to the competitions. Lumumba and Mitchell emerged as the front-runners.

Andrew Oryokot, a former Mitchell resident, was at the university in the early 1980s.

"I was at the university from 1981 until 1984 and the games were very popular. In fact, those days, there was a big rivalry between Mitchell and Lumumba because Mitchell was the best at sports," he recalls.

"We roasted the bull every year and it was even believed that there was a conspiracy in how the best sportsmen ended up at Mitchell."

Today, a lot has since changed at the university, from the way of life to the cost of living as well as the motivation to take part in sports.

"I cannot blame these Makerere students for this current situation because they are needy students and they only look at sports as a means to an end. We did not have to think about money because government sponsored our education, gave us allowances and jobs and everyone at the University was on a scholarship, " Ojala says of the olden days.

By the early 2000s, the games were still popular but different halls had carved out niches.

Today, a small section of the 36,000 student population reside on the university campus, which has made it harder to drum up the much-needed publicity for the interhall games.

About 18 sporting disciplines are on offer, but not all are actively played and even then, the same students keep coming up in most of the games.

"The games are more popular among students who reside in the hall yet only about 10 per cent of the student population reside in halls. The games run throughout the year and it is a bit harder to mobilize because interest has died out a bit," says current University Hall resident Edwin Mpoza.


Funding issue

Interestingly, the motivation for students to take part in these games is still the same. Most are clamoring for a chance to represent Makerere at the East Africa University Games and the Association of the Uganda University Sports (AUUS) games.

Unfortunately, the funding is only enough to pay for officials and sports equipment. But Mpoza believes a lot could be done to attract more people as athletes and as fans.

"I believe if we could get more sponsorship from beverage companies or just anything to make it more colourful, there is a great chance that the games could go back to their past glory. Without that, it is hard to mobilise more people to take part."

Today, sports like ring tennis, cricket and hockey are not a popular at the university as they were in the past. Most halls have found it difficult to assemble students in those disciplines. Incidentally, hockey and cricket are played in the elite schools but getting student participation is quite hard.

An official from the Uganda Cricket Association blames it on the varying numbers of students from cricket-playing schools going to the university.

"If you have a large number going to Makerere, then there will be participation. But if they are few, it becomes hard because then you will find that a hall has only about six, which is very few or maybe they even move to other institutions."

This is why in the 1970s, halls did their own recruitment from elite schools, which is not done today.