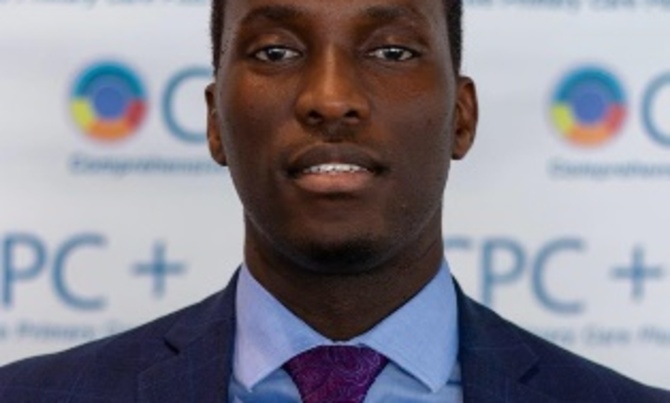 Thus far, the appropriate response to this question has remained elusive as varying degrees of success have been seen with different interventions in different countries.
HEALTH COVID-19

The legacy of many leaders is determined by as much as their unique abilities as the events of their time and how these two factors match. Very few leaders illuminate this better than Winston Churchill, who despite a somewhat successful political career, found himself in political self-isolation in the 1930s. Churchill had through repeatedly taking on untenable and controversial positions managed to alienate his friends and allies alike. On the other hand, Neville Chamberlain throughout this period, developed a reputation of an astute politician who through use of his diplomatic nous could achieve results. Faced with the issue of their time - Hitler and his European expansion agenda, Churchill's ability to take and sustain an unpopular stand ended up being better suited to once and for all end Hitler's ambitions than the more diplomatic approach that Neville had embodied. Leaders across the world today, are equally faced with a similar predicament that not only puts their careers on the line but more importantly threatens both the safety of their people and the economy of their nations. The question: whether or not to reopen their economies in the midst of an unprecedented global pandemic!

Thus far, the appropriate response to this question has remained elusive as varying degrees of success have been seen with different interventions in different countries. As of today, Sweden's economy has largely remained open since the start of the epidemic. Despite this, its ability to 'flatten the curve' has so far been comparably better than its European counterparts that closed their economies. Likewise, countries like Singapore and South Korea that less than a week ago were being globally lauded for their containment of the epidemic, are now struggling to contain the 'second wave' of COVID-19 cases after reopening their economies!

Despite this challenge, scientists including epidemiologists and economists have continued to provide insights that leaders can use to inform their decision-making and project the impact of their strategies. That said, a lot remains unknown on what explains the differences in transmission and disease progression in different countries given the unprecedented nature of the pandemic. This has unfortunately resulted in leaders being in the unenviable position of making decisions without sufficient information to do so. For some leaders, this burden of decision-making is more acute than it is for others. For example, it would be foolhardy for the leader of a pandemic epicenter to reopen the economy right in the midst of it. The same, however, can't be said of countries like Uganda that thus far by most measures have achieved disease containment. In Uganda's case then, the following question becomes more real. Should the country continue to implement its successful containment strategies at the expense of the economy especially with no end in sight or should it risk its people's safety for the sake of ensuring their economic future?

For countries that are fortunate enough to consider re-opening their economies, there are several factors that they will have to consider from economic, public health and political point of view. From a public health point of view, these factors essentially boil down to whether or not the country can continue to sustain disease containment while reopening their economy in a phased manner as well as whether the country's healthcare system can withstand a potential 'second wave' of cases.

The three factors that will determine how successful Uganda will be at reopening its economy amidst this pandemic are; it's ability to protects its borders as its neighbours continue to see increasing incidence rates, ability to continue to implement its identify, test and isolate strategy with increased population interactions and how social distancing will be upheld in and by the communities where the lockdown is uplifted. Of these three factors, the country's ability to continue to implement an identify, test and isolate strategy with increased population interactions is most crucial.

Should Uganda opt to re-open its economy, it's public health surveillance system will further be tested and its local leaders and communities' input and buy-in will be needed more than ever. Likewise, Uganda's healthcare system will need to be rapidly scaled to ensure capacity to withstand a 'second wave' of cases. This will necessitate many more hospital beds, an optimized hospitals supply chain management system and protected medical workers be able to treat and isolate the potential 'second wave' cases. One thing that is clear though is that until a vaccine is readily available to all or 'herd immunity is attained' (whichever comes first), the situation will remain fluid and Uganda will need to continue to flex how restrictive its containment strategies are while continuing to build a robust healthcare system that can withstand the worst-case scenario. To determine the appropriate containment response, the country will need to continue to monitor its basic reproduction number (expected number of cases directly generated by one case in a susceptible population - this needs to be maintained below one) and lag measures like hospitalizations and death rate closely and adopt its strategies appropriately based on them.

In conclusion, in a way, Uganda is a victim of its own success as it is one of the few countries worldwide that has so far, by most measures successfully contained the pandemic and thus that can consider re-opening its economy. Unfortunately, this means that while it has an opportunity to show the rest of the world how to handle this new phase of the pandemic, it has few case studies that it can learn from. The few countries that have attempted to re-open their economies have so far demonstrated that disease containment doesn't imply that the population has immunity but rather that it continues to be as at much risk as it was at the pandemic's beginning. Furthermore, unlike its resource-rich counterparts, Uganda is more susceptible to the 'second wave' worst-case scenario given limitations to its public healthcare system. Therefore, while there might be a case for consideration of re-opening of Uganda's economy, there are likewise a lot of reasons to continue to 'buy time' by maintaining the lockdown in place. The coming weeks, will more than ever, determine the Uganda that will emerge out of this pandemic and this hinges heavily on the actions of each and every Uganda during this time. The good news so far is that Uganda has more than proven itself to be up to the task at hand!
Dr. Rwabasonga is a physician, public health professional and healthcare services consultant that is based in Washington DC. Email: Mande166@umn.edu