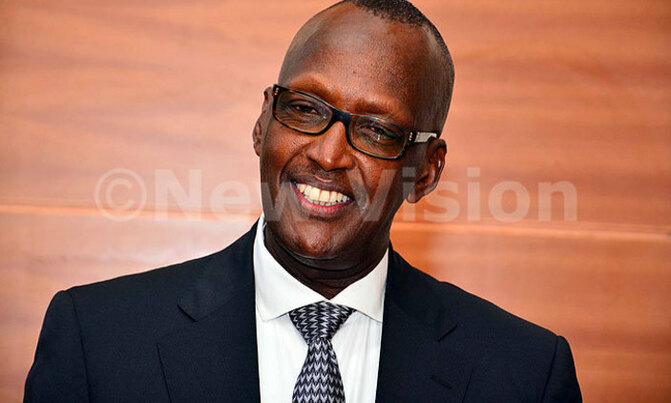 The former army commander argued that the requirement that one gets officers of his or her rank or higher to stand as surety for him or her is only applicable when one is a serving officer and in the army.
POLITICS | JUDICIARY

KAMPALA - Judiciary has hit back at Maj Gen (rtd) Mugisha Muntu who has attacked the High Court in Kampala for declining to grant bail to his former comrade-in-arms, Lt Gen (rtd) Henry Tumukunde.

Tumukunde, who is aspiring to be President, was on Tuesday further remanded to Luzira prison on charges of treason and unlawful possession of firearms and ammunition.

This was after justice Wilson Kwesiga, the head of the Criminal Division of the High Court, ruled that his sureties he had presented to the court were not substantial as they did not include at least two military officers at his rank or higher.

"In the instant case, the applicant (Tumukunde) is a military general though retired. He is a man of substantial influence and he would have furnished the court with sureties who would compel him to return for trial," Kwesiga said at Buganda Road Chief Magistrates Court, which was fitted with video conferencing gadgets.

"I am not able to approve the sureties presented. At least, there should have been two military officers at his rank or even at a higher rank with a letter of introduction from the Chief of Defense Forces (CDF)," he ruled.

Kwesiga's ruling angered Gen Muntu, the national coordinator of the Alliance for National Transformation party, who was one of the four people to stand surety for him.

Others included Tumukunde's wife Stella, his brother Hannigton Karuhanga and Forum for Democratic Change vice chairperson for Eastern Uganda Salaamu Musumba.

"This week's bail hearing for Gen Tumukunde resulted in a ruling which I believe sets a very dangerous precedent for those that serve in the army (retired or not)," Muntu wrote on his @mugishamuntu twitter handle.

The former army commander argued that the requirement that one gets officers of his or her rank or higher to stand as surety for him or her is only applicable when one is a serving officer and in the army.

"Even in the army, this is not a legal requirement, but an established practice based on the logic that an officer of a lower rank (standing surety) would not be able to compel an officer senior to him or her to adhere to court summons," Muntu opined.

"It is therefore only useful as a practice within a military setting. It has no standing in civilian courts, more so in regard to retired military officers," he argued.

Muntu contended that the judiciary should feel ashamed that it has been dragged into such political schemes from which it is expected to be immune.

"I hope and pray that the judiciary corrects this absurd precedent before it becomes a permanent stain on an institution whose very legitimacy is dependent on the idea that justice must not only be done but be seen to be done," he prayed.

He noted that while it might be targeted towards Tumukunde, who has been in jail for close to a month, it affects all of them.

"It not only reflects an incredulously pettiness with which a serious legal right to bail is being handled but it is also meanspirited," he wrote.

Judiciary responds

However, the judiciary's senior communications officer Solomon Muyita told New Vision on Friday that Muntu was not fair to attack the institution.

"The decision he is talking about is not a decision of the institution—it is court. We have 250 courts in this country and every judicial officer has independence in the decisions they make but there are avenues if someone is unhappy with the decision of a judicial officer to appeal to the higher court," Muyita said.

He said that any decision can be appealed unless that decision is from a Supreme Court.

"So different judgments from the court will either make some people happy and some unhappy. The judge who made that decision also gave reasons why he made that decision, so any party which is dissatisfied with a decision of a judge or a magistrate I think the prudent thing is to go and appeal that decision in a higher court and then wait for the decision of the higher court," he said.

He added: "So writing opinions or statements about court decisions does not change it. The only way to change a decision from what you don't want to what you want is to file an appeal."

Early last month, Tumukunde, the former spy chief, got the nod from the Electoral Commission to carry out countrywide consultations ahead of 2021 general elections.

If he succeeds in contesting, he will be the most senior Uganda Peoples Defence Forces officer to challenge President Yoweri Museveni in the general elections.