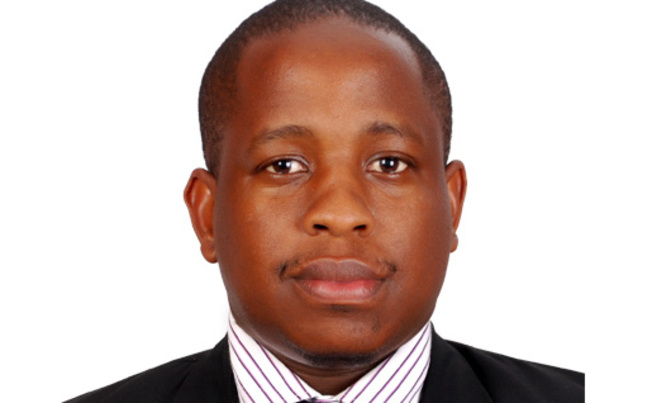 For example, the international council has reported that one in 10 COVID-19 patients are health workers.
By Patrick Kagurusi

The outbreak of COVID-19 in China, around November 2019 is perhaps one of the greatest tests to governments, health systems, the global health workforce and communities anywhere in the world in our generation.

When it was first announced, the world began to think economy, business, technology, vaccines, possible medication, and personal survival before anyone brought the plight of health workers in this pandemic.

It was not until death numbers became exponential in Wuhan Hubei Province, China, the initial COVID-19 hotspot that the media came out to mention the impact of the pandemic on health workers.

The death of Dr. Li Wenliang (RIP), who blew the whistle on events in China, sparked the need to understand the effect of this pandemic on health workers.

Subsequently, more and more data is showing that the infection rates among the health workers are high.

For example, the international council has reported that one in 10 COVID-19 patients are health workers.

The media has also reported deaths of doctors and nurses due to the coronavirus.

But is this unique? Are health workers weak or is this something that has been ignored for some time and now being exposed by COVID-19?

To answer this question, one needs to understand what a health system is and how it functions. A health system is a chain of inputs and processes that interact to produce favorable health outcomes in the society where such a system functions well.

It includes first, the health workforce, medicines, and essential supplies, health infrastructure, technologies and equipment, health financing as well as how these are managed i.e. leadership and governance.

All health system components except the health workforce are inanimate and therefore need the human workforce to apply them to deliver expected health outcomes. Without the health workforce (or until artificial intelligence shows up), the health systems cannot function.

This can be seen in the current large economies where despite the amounts of other health system inputs thrown at COVID-19, the shortage of the health workforce has remained the critical determinant of how well the system responds to the pandemic.

What is being seen of the health workforce in the big economies is only an exposé of what has been a perennial problem. The global shortage of the health workforce is about two million health workers.

In East Africa, the shortage is estimated at 200,000 and the region would need nearly two decades to meet its demand if the current ones were not lost.

In Uganda, the shortage is estimated at 30,000 health workers. The need for more health workers will be even higher soon due to a rapidly growing population, market forces that attract the workforce to better paying medical and non-medical opportunities and emerging health problems like COVID-19.

The shortage is not the only issue with the health workforce. COVID-19 has brought to the surface the acute and always chronic shortage of medicines and essential supplies including protective gear in highly hazardous situations.

This is a daily battle experience for many health workers, facing the enemy unarmed, but they still soldier on.

Many have been lost not only to COVID19 but other epidemics like Ebola. Those who survive death, live with fear for their health and will disengage from health sector when faced with very infectious diseases.

The other concerns of health workers are the risks of infecting their families but also the guilt and depression of having known what to do but not being able to do it because they were at the frontline without ammunition (protection and effective medicines).

In times of pandemics like COVID-19, health workers also face stigma. They will be pointed at as the ones treating people with highly infectious diseases and will be shunned. Some people in our societies will make statements like; "People in the medical field shouldn't complain because they knew what they signed up for".

Health workers also live in the same economy as everyone else with the majority being at the bottom of the remuneration pyramid. So, they also face scarcity and poverty yet like everyone else they are expected to meet their own needs and those of their dependents.

The other perennial challenges like lack of accommodation near the place of work, the need to attend to emergencies at any time of day yet without transport, do not go away but are exacerbated in time of pandemics.

At the end of a long hard day, a health worker will think; "I did not sign up to fight a global pandemic while wearing a bandana as a make-shift mask. I did not sign up to provide care for patients diagnosed with a newly developing illness without appropriate personal protective equipment to do so……… I did not sign up to walk into every shift with gut-wrenching fear that I could take a death-sentence home."

What health workers need in this time and henceforth is support for adequate and effective supplies i.e. medicines and protective equipment, a conducive working environment, logistical support like transport and communication, supportive rather than interrogative leadership, precise applicable information, knowledge and skills, better pay, a supportive society and finally, someone to listen and calm them down after a long day.

If resources from taxes are inadequate, let there be resource pulling through national health insurance. Borrowing from the British Government message i.e. "Stay at home, Protect the NHS and Save Lives" on COVID-19 where message II is to protect the National Health Service, let's support and protect health workers everywhere.

We commemorate all health workers during this health workers week and join the rest of the world in recognising the wonderful work they continue to do in providing health services in Uganda, Africa and the world.

We thank you and consider you to be warriors for health.