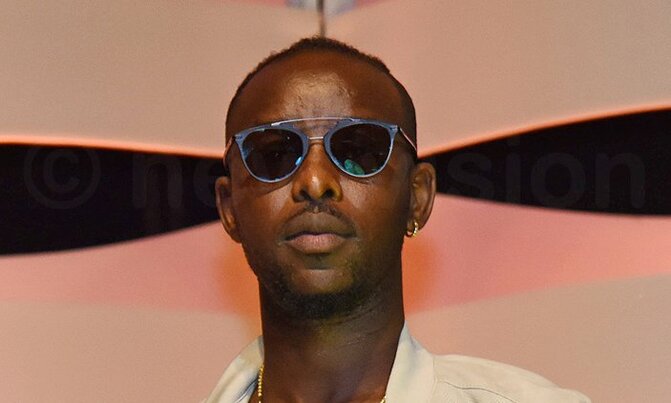 "Aamal is mine; my blood. She will look for me"
Big Talent boss Eddy Kenzo has been in the news so much lately. His split with ex-girlfriend, Rema, dried the popcorn machines. Then he decided to sing about it and Semyekozo and Tweyagale landed. He even declared himself the president of the Love Nigga Republic. Kampala Sun caught up with him at his Seguku house, just before concerts were banned for 30 days.
Q: How ready are you for the festival?
A: Expect good entertainment from me and my friends, local and international. We are ready to deliver.
In one of your tantrums, you said you would never again perform in Uganda until Sheikh Muzaata apologises over his "Genda owase Nnyoko" remarks. But here we are…
I forgave him, and let it go. Singing pays my bills. I made that statement in haste and anger.
People are having a hard time with you referring to your show as a "festival." They say it's a mere concert. Are you trying to fool Ugandans?
(Laughs sarcastically) It's a festival. Ugandans like to run their mouths at everything, even things they don't understand.
Nyege Nyege, for example can be categorised as a festival…
Well, that's Nyege Nyege and this is the Eddy Kenzo festival. Next question please.
Were you given a free venue like other artistes or you've had to pay for it?
I have made the receipts public. I don't know what else I can do to prove to people that I paid for the venue. I wish I had a free venue so I could save on profits.
With your NRM party connections, would that be wise? Aren't you afraid that people might refuse to attend your show?
Loyal fans support you no matter what. My fans would be there.
At the launch of your festival, you were escorted by heavily built men. What was that all about?
It is a new trend by the Love Nigga President. On a serious note, it was part of my PR strategy to show just how big my show is going to be.
You've publicly invited your ex-girl Rema to perform at your event. But have you spoken to her privately on the matter?
I want to, but I cannot reach her. I can only invite her publicly; I know she watches TV, so she de­finitely got my invite.
When did you last talk to her?
When I was in the US.
Do you miss her?
Not just her; the whole family.
Have you spoken to your daughter since?
No. I want to see the child, but I can't access her. I'm being patient for now.
Rema said she first has to talk to her new husband Hamza Ssebunya about it. What do you think about that?
Surely, what can I say? I am being denied my parental rights to access my daughter. I just have to wait.
Kenzo, this is your child we are talking about…
Yes, but there has been talk as if she belongs to just one person. Aamal is mine; my blood. She will look for me.
Do you think it's wise for Rema to continue to put Hamza into the limelight?
(Angrily) That's none of my business. It's up to them. They are adults, who, I believe, know what they are scheming and the consequences.
There was talk on social media that Hamza wanted to buy your Seguku house when you put it up for sale. Was your asking price too much for him?
We have never talked about it. However, I can sell it to him if he has the money. Do you think you take women for granted? No. I do not.
Ah! So when are you moving on?
You don't plan when to move on romantically and you can't force love.
Who is taking care of you now that Rema is out of the picture?
There's no one yet.
What kind of woman are you waiting for?
I need to revise the qualities I need in a woman. I don't want to be a victim of love anymore. I just want someone I can connect with.
Does this mean your previous partners were complicated?
(Ignores the question)
Why did you cross from People Power to NRM?
I still support Bobi Wine's movement. I like his ideas, but I am not in the struggle with him. There is a difference between being in a struggle and supporting its cause. I am not part of the struggle, but I wish him well.
Do you think he is fit to be president?
Why not? I don't have much to say about it. Everyone has a right to become whoever they want to be.
Will President Yoweri Museveni grace your festival?
I haven't talked to him about it. If he attends, I will be the happiest; even Bobi Wine.
Did you settle your feud with Aziz Azion?
I have never had beef with Aziz. I don't know why he came after me like that.
What are the things you would beat a journalist for?
Crossing my boundaries and kamanyiro. There are rights, but don't misuse them. I hate it when people try to argue with me. Instead of listening to what I have told you (journalist), you want me to tell you what you want to hear. It's about respect.