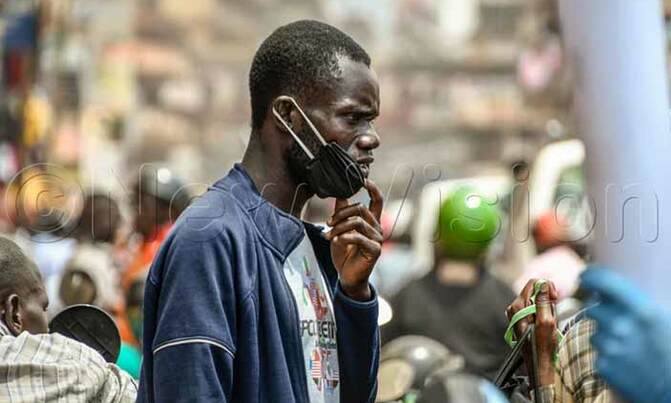 The curfew according to the president is one way in which COVID-19 can be combated.
HEALTH VIRUS

NEBBI - On Tuesday, before it could clock 7pm, Traders, motorists and every other person started rushing home to avoid curfew. The curfew had been declared by President Kaguta Museveni during his Monday national address on COVID-19.

The curfew according to the president is one way in which COVID-19 can be combated.

After 7 pm, Nebbi town remained deserted. Everyone was in the confinement of their home.

All you could see were the goats loitering in the town while you heard the sound of barking dogs. Faintly in the winds, you could hear the sound of religious men and women preaching from their homes using megaphones.

Several women who used to pace up and down with their baskets on their heads in Nebbi Market were no more.

"I have ferried all my merchandise home, anybody who wants will find me there, "said Mukungu, a businessman in Nebbi Town who deals in soft drinks and other alcoholic products along Nebbi-Arua road.

Police have set up checkpoints on, streets, highways to stop people leaving their homes, except for security and emergency personnel or those seeking urgent medical assistance.

The operation to enforce the president's directives continued this morning (Wednesday) with the police and the army combing the town streets to ensure that shopping malls, arcades, hardware shops are closed.

One Olama, a businessman along Nebbi-Arua road tried to open his shop but was quickly ordered to close it.

The president said the curfew will last for a period of 14 days, starting yesterday (Tuesday, 31).

COVID-19 in Uganda

During the president's address, yesterday (Tuesday) confirmed 11 more cases of coronavirus in the country bringing the number of confirmed cases to 44. Uganda confirmed her 1st case of Coronavirus Disease (COVID-19) on March, 21.

While clarifying some of the guidelines he had issued on Monday, the President asked Ugandans to keep social distancing, wash hands with soap and sanitizers and to follow the guidelines issued by the Ministry of Health.

Local leaders in Nebbi have urged residents to respect coronavirus measures to avoid trouble.

"Why do people want to be beaten in order to wash their own hands and to save their own families from COVID-19? Who will suffer if they don't wash hands? Good hygiene will save life, Money" said Lawrence Songa, the Ora county Member of Parliament.

On Monday, police arrested and several motorists who had ignored the presidents directive on the ban on public transport.

All burials in the district have been done under the watch of the security with family members given only 40mins to 1hr to bury their loved one, before dispersing.