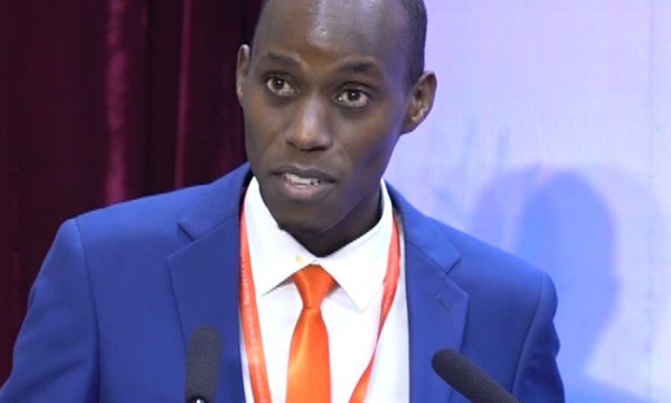 China, in general, has been mocked over the outbreak as some countries were seeing this as a chance to advance their economic fight with China.
When coronavirus (COVID-19) hit Wuhan City in Hubei Province of China late last year and the subsequent spread in the mainland, many Chinese in Uganda and Africa were seen as carriers thereby facing discrimination.

Some Ugandans, in particular, took to social media lying how there some Chinese who had come to Uganda with the virus and were hosted in parts of Mukono and Luwero, some were indeed detained by the Police.

It was later corrected by the Ministry of Health statement which revealed how the said Chinese had no single symptom of COVID-19 even after a specified 14 days' quarantine.

Also, workers at a hotel in Arua town were recently forced to alert security after suspecting a Chinese national who had checked in, of having COVID-19.

China, in general, has been mocked over the outbreak as some countries were seeing this as a chance to advance their economic fight with China.

Even Africans seem to have forgotten this simply because the virus epicentre was in Wuhan, fortunately, no case was reported from China to any of sub-Saharan Africa until of recent when it had reached Europe.

It went on Wuhan like lockdown and worse to become the epicentre recently and thankfully no European in Africa have faced what the Chinese faced even when most of the cases confirmed in the continent are from Europe. Something queer is involved.

Kenya and Tanzania confirmed cases of those suspected to have flown in from Europe, Rwanda confirmed a Ugandan and others who had travelled from the United Kingdom and Europe too with an Indian from Mumbai.

It was only a Somali citizen who was a confirmed case from China. Uganda has 33 confirmed cases mainly from those returning from Dubai in the UAE.

Why the double standards?

This is not to suggest that anyone should face discrimination but Africans must start to look at all people regardless of their race and beliefs, this has always been the case in African societies since time memorial. Unfortunately, our conduct seems to have largely been influenced by the extreme lines drawn by those involved in the smear campaigns.

It is as if we have forgotten how we have been mocked for ages by those claiming to be superhumans, they mocked us when we faced Ebola, malaria, polio, measles and one leader once referred to our continent as "Shithole".

Early this year, the US secretary of State Michael Pompeo was reported in CNBC news blaming China over the virus. He referred to COVID-19 as the "Wuhan virus" or "Wuhan coronavirus,". This spread the stigma against all those who have anything do with Wuhan or China in general.

President Donald Trump also amid pressure from US citizens over what they call his failure to deal with the outbreak, he still calls it a Chinese Virus!

Apparently, the US has reported over 2000 deaths and over 100,000 confirmed cases, the same Pompeo asked for a global response towards the containment of the virus.

What were they thinking when the World Health Organisation called for a global response to contain what they earlier named a Chinese disease?

Those who used to stigmatise China are now briefing the media every now and then on how they will handle it better than China or any nation.

It is no longer important to refer to this virus a Chinese virus or an American conspiracy, what awaits the world is to unite and see Covid-19 end.

And remember this did not start with COVID-19, in the recent past, the western-managed non-governmental organisations (NGO's) have been running a protracted smear campaign against Chinese loans to Africa and in countries under the Belt and Road Initiative framework.

In Africa, for instance, they have been warning that Chinese debt might result in African countries losing resources as collateral because they will not be able to pay.

Uganda's debt is about $12b and it is a few shillings away to surpass the World Bank debt to GDP ratio threshold of 50%. These hardworking NGO's however do not show us the break-down of the total debt and see whether the Chinese one is a bigger burden than the rest! All these will come to pass.

Now that China's COVID-19 cases are significantly dropping because of a rare rapid response it staged against the outbreak. Many towns which had been put on lockdown and industries have now got back to a normal ride.

Yes, the whole world hasn't forgotten the US-China trade war and no party should use it against the other at the expense of people's lives. We should all strive for a shared future for mankind and no country should be mocked for a similar outbreak forever and ever.

The writer is a China-Africa Press Centre Fellow 2019.