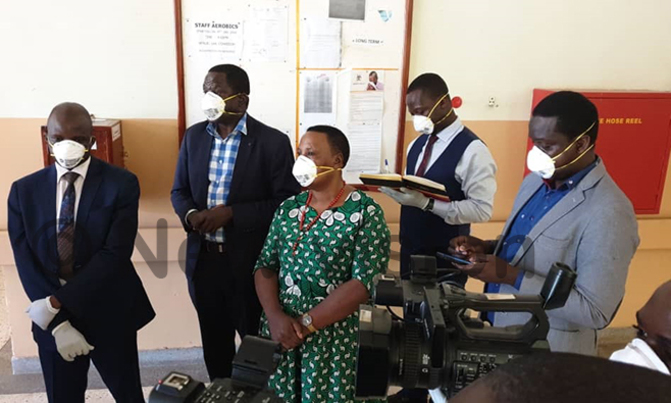 We bring you today's news in a series of pictures.
Uganda news in pictures
Coronavirus: MPS access Entebbe Hospital
The health parliamentary committee at Entebbe Grade B Hospital where patients off coronavirus are being treated. (Photos by Obeid Lutale)
Coronavirus: Ugandans leaving Kampala for the suburbs
Many have decided to leave the city center to start up business in the suburbs like chapati vending. (Photos by Saul Wokulira)
BELOW; Residents in Kalangala in fear after one of the residents is suspected to have contracted coronavirus. He was later picked up by the health personnel.
Market prices remain high amidst coronavirus outbreak (Photos by Abbey Ramadhan)