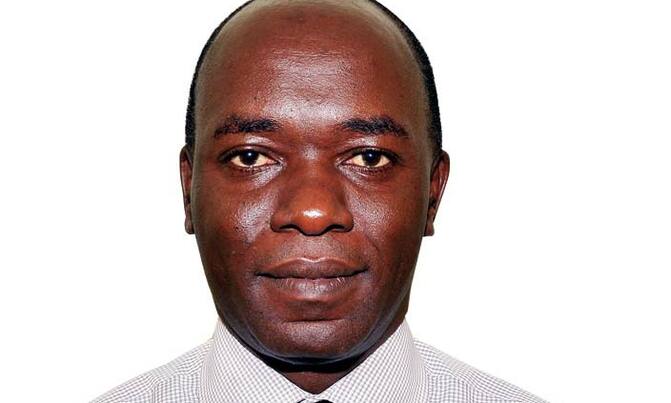 The bars invest in pay-TV, ensure they have good screens and sitting capacity to attract more people and sustain the business. When games were called off, most soccer lovers had no reason to go out, so they stayed home.
CORONAVIRUS ECONOMY

Hard times started descending on Uganda in January as the coronavirus spread across the globe. Now it's in the country with 18 confirmed cases as of Friday morning.

Even before any confirmed case was reported, about a week ago, the effects of the contagious virus were taking toll creating fear. The fear of contracting it and measures being taken have colluded triggering panic inevitably with devastating effects.

When Europe took firm measures suspending sports activities to contain coronavirus, Uganda was immediately affected showing the interconnectedness of the world. These global linkages have also facilitated the spread and impact of the virus.

First, to be hit were bars whose patrons are largely soccer lovers. Sports, especially football, is a major attraction that bars use to draw and keep customers who in the course of watching buy drinks.
The bars invest in pay-TV, ensure they have good screens and sitting capacity to attract more people and sustain the business. When games were called off, most soccer lovers had no reason to go out, so they stayed home.

The result was low sales and bar owners cut down on staff. Also following the suspension of sports activities in Europe, betting houses ceased operations. The petty business around the parlours that thrived on them were affected and owners starved of income.
Several businesses linked to external markets, especially the tourism and hospitality industry started slowing down in January and by this week they had closed. This is because travel across the world is affected with countries declaring lockdowns.

Besides, no one can risk travelling lest they catch the virus.

Consequently, some hotels have closed and sent workers on leave. And also tours and travel companies have shut down.

Other sectors have been equally affected. Imports and exports are hindered, constricting business, which obviously translates into low revenue collection.
This is going to impact on the economy as tax collection targets will be missed, presenting the grim reality severely threatening service delivery and infrastructure projects. With unmet national targets and closed businesses, it is time "to tighten belts" at national, family and individual levels to weather the hard economic conditions heralded by the coronavirus.

Because the virus has no cure, so far, the fear to catch it and die directly affects the market both the supply and demands. The demand side, dictated by consumer behavior is just as volatile as the supply.
For instance, in the bid to keep safe people are opting to stay home and the appetite for nonessential goods declining. They are mostly buying food, which means, for now, other goods and services are not essential and so are dropped from the must-buy list.

Such decisions are across the social structure, resulting in the closure of some businesses now rendered as nonessential. It might be temporary but nobody knows for how long.

In the prevailing circumstances, nobody is visiting boutiques -both on high streets and downtown. Money is being saved for emergencies - food and medicine. So, for now, the boutiques and like businesses have closed due to no demand.

But also for fear of catching the virus, if workers don't go to the factories, shops and markets don't open then the supply side chocks and the business closes.

Life has significantly changed worldwide with countries taking tough measures. Normalcy will, probably, return when the ravaging virus is contained. But maybe not, after testing harsh measures as a way of averting another contagion, they could keep them.

With no cure, prevention of the coronavirus is paramount but comes with a raft of measures that ordinarily would infringe on peoples' freedoms and rights.

These, for now, do not count as they have to be trampled upon for public safety.

Views that freedoms and rights are sacrosanct are paling away as people value their lives, tolerate and accept tough measures aimed at preventing the spread of the virus.

This is why measures such as banning religious gatherings, public transport, discos, dances, drinking in bars, musical festivals, political rallies, and closing schools would ordinarily have met violent resistance. Instead, people are appreciating the reality and dawn of hard times. There is no doubt that even harsher measures like total lockdown will be accepted if the worst comes to the worst.

Of course, there are a few pockets of resistance here and there.

Some revelers and pub operators, clergy and entertainment centres tried to keep open and received the wrath of security agencies. In public places like taxi and bus parks, a few people who refused to wash hands were threatened with violence.

Yesterday, a few bodaboda riders who transported passengers were arrested and their motorcycles impounded.
These probably thought that, as usual announcements and decisions are made but never implemented to the letter. But in hard times things have changed — orders are strictly enforced.

Twitter: @dmukholi1