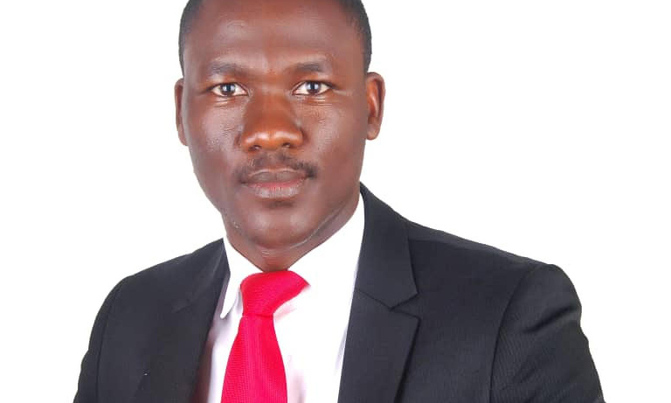 Apart from the measures announced by our president, I think the country needs a Coronavirus response team – this team should be headed by the military.
We are in deep of this Coronavirus thing - Covid19. There is no doubt that Covid19 is and should change the way we look at things and the way we relate with each other.

As a country, a lot of efforts have been made by the government to ensure that Ugandans are safe and the country is not hit hard by now inevitable Covid19.

From the president's addresses to the nation on how to avoid contracting Covid19 delivered on 19th and 22nd respectively, his speeches were a commendable effort by a visibly concerned head of state as he guided Ugandans before announcing a list of a raft of measures designed to mitigate the spread of Covid19.

His directives and call to Ugandans to among others observe social distancing, regularly hand washing, suspending of schools and banning of large gatherings on which the spread of infection can thrive, the president's speech merits admiration because it was based on sound science.

However, now with the increase of the number of cases from 1 to 8 and with fear that the number is likely to rise, apart from the already announced measures however hard it may be, I am persuaded that if we observe presidential directives and health experts advice, Uganda will emerge victorious and escape the kind of devastation we are seeing in some countries.

Amidst this challenge, we must recall that we don't have resources countries like China and South Korea deployed while combating this virus. We don't have what Europe has! This means that we should not ignore expert's advice because curative approach will be a challenge to us as a country. Therefore, our main hope lies in self decline as the president and medical experts advised.

Apart from the measures announced by our president, I think the country needs a Coronavirus response team - this team should be headed by the military. This is not to say that the military should take over but because fighting coronavirus we need seriousness, and high-level discipline which with no doubt our army has.

Yesterday the honourable minister of Health Jane Ruth Acheng informed the nation how some parents had opted to take their children from the ministry's institutional quarantine centres to have them quarantined from other places which logically stretches MOH's work. We also learnt that some people who returned from Dubai were yet to contact the ministry to be tested. In my view, if the military was in charge with assistance from Dr Acheng's team, this exercise would be smoother and save the country from more possible infections since the country's borders are already closed.

On a global perspective, apart from our national measures, the coronavirus is teaching us something about the nature of the international political economy. In the U.S, President Donald Trump could not resist the temptation of injecting racial and nationalistic undertones in the current crisis.

Quite inexplicably, he described Covid19 as "the Chinese virus", a remark which, needless to say, drew a lot of criticism from people that perceived his gratuitous description as racist. Another interesting thing to emerge from the current crisis is that there seems to be more social and personal interaction between the West and China, unlike what has been assumed about Africa and China. Indeed, the cases that emerged in several African countries were contracted through people that had visited mainly Western countries such as Italy, Austria, France and Canada rather than China. For Uganda's case, it is those who had just visited the United Arab Emirates.

Circumstances such as Covid19 remind us that we should work in concert to contain challenges that threaten the entire world. Covid19 should galvanise efforts for medical research. This will be very crucial especially in Africa where health systems battle to contain more popular diseases. While globalisation is becoming less popular in the Western world, the global south seems to be bucking that trend and Africa is a good example.

The African Continental Free Trade Area, the largest of its kind in the world, demonstrates that the African continent seeks to be more integrated. This, however, will entail helping poorer African countries to meet the basic needs of their citizens.

When President Museveni was delivering his two national addresses on Coronavirus, his manner was dignified, depicting much-needed statesmanship under trying circumstances.

Uganda has a good record when it comes to confronting outbreaks as it was with Ebola and other cases. With this record, it is only natural that other African countries must be looking at Uganda for advice and direction.

For the government to succeed in this daunting endeavour and to inspire the rest of Africa and indeed the entire world, it needs concerted efforts and compliance of all Ugandans from all walks of life. It is when all these actors are pulling in one direction that Uganda can succeed in its efforts and contain this dangerous but winnable Covid19.

Ssemanda Allawi is the author of Global Governance and Norm Contestation: How BRICS is reshaping World Order.