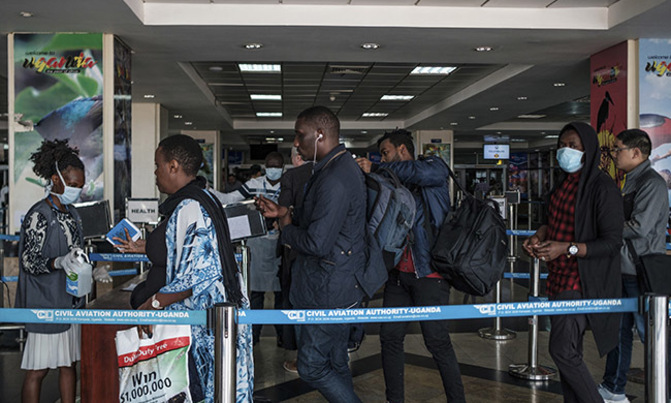 United Arab Emirates (UAE) is in plans to extend visas for visitors who have not been able to travel back to their countries.
In order to contain the COVID-19 Pandemic which has put the globe on tension, on Monday, Dubai Airports were closed by the Authorities for two weeks.
However, the good news for business people still stranded in Dubai, the United Arab Emirates (UAE) is planning to extend visas for visitors who have not been able to travel back to their countries since the closure of the borders.
According to a source in Dubai, the Federal Authority for Identity and Citizenship (ICA) confirmed that the visitors in UAE who could not leave the country due to closure of air and land borders will be granted permission to stay legally in the country.
UAE has so far recorded 248 coronavirus cases leading to the shutdown of some malls, shopping centres for two weeks. People have been urged to work from home unless it is absolutely necessary.
This has not only affected business people but also casual workers especially Ugandans who are working as cleaners, in supermarkets among others in UAE.
As a matter of fact, some of them have already started complaining because the companies that contracted them have put them on forced leave until further notice. They are not even sure whether their jobs are still secured even after the situation will be back to normal.
In the UAE, most casual workers, or even visitors rent bed space to save money. They are mostly designed to accommodate four occupants per room.
Beds are designed in decker form and the biggest bed (6x6) goes for sh800, 000 and the small upper one goes for sh400, 000 depending on the location and how the room is designed.
Each room has beddings, gas cooker, Wi-Fi and washing machine which accommodate most Ugandans in the UAE. Not necessarily migrant workers but also business people who go for shopping or on visitations.
With that kind of life, it will be very hard for one who is not working to survive. Besides, most of the migrant workers are paid each day they work.