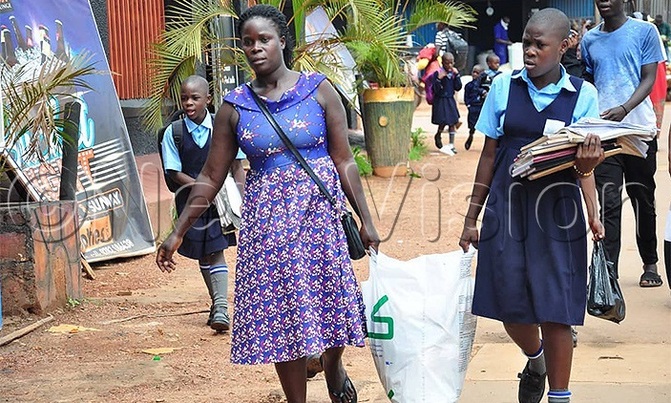 A number of schools have already heeded to the presidents directive and released students.
HEALTH VIRUS EDUCATION

KAMPALA - President Museveni on Wednesday addressed the nation on the coronavirus (COVID 19) that is ravaging the world. During his address, the President ordered the temporary closure of all schools in the country.

In an effort to control this virus "It is wise that we temporarily remove these concentration points by closing all primary, secondary, all university and tertiary institutions for one month starting with Friday, the 20 of March, starting at mid-day" he said.

He added; "Once the educational institutions population goes home, they will disperse into 8 million homesteads that have much less concentration.

"I have decided to close the educational institutions even before the occurrence of a single corona incident."

A number of schools have already heeded the presidents directive and released students.

In Banda, Nabisunsa Girls released all its students Thursday morning in response to the directive from the president.

Yesterday, Merryland High School Entebbe posted on its social media handles informing parents to pick their children from school.

"To all our esteemed parents, Merryland High Schools Entebbe inform you that due to the Government directive regarding the COVID19 pandemic, all students should be picked from the schools tomorrow Thursday 19 March at 9 AM," they posted.

Paul Mayanja an administrator at St Lawrence Secondary School Sonde said the president's directive was an order that they couldn't refuse to follow adding that the school was going to release all the students on Friday.

Related stories

As it happened | Museveni address on coronavirus

Museveni closes schools, suspends church congregations

Coronavirus: How Uganda is responding