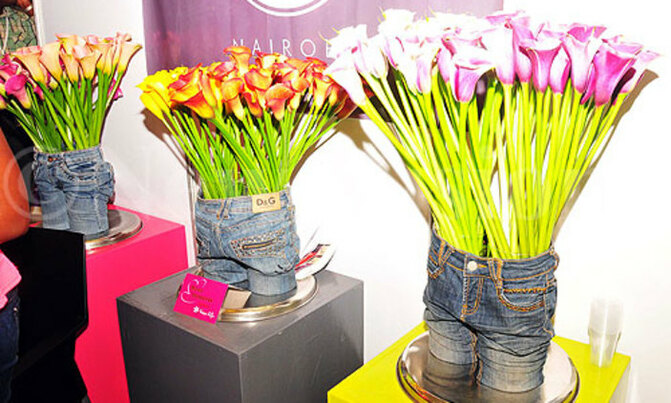 Flower exports rose from 1,150 metric tonnes in 1995 to 7,000 metric tonnes in 2015 and 7,500 metric tonnes in 2018.
AGRIBUSINESS

KAMPALA - Uganda's flower export volumes have risen seven-fold over the last 25 years, and industry experts are confident that its share of job creation and foreign exchange will equally rise.

Flower exports rose from 1,150 metric tonnes in 1995 to 7,000 metric tonnes in 2015 and 7,500 metric tonnes in 2018.

Likewise, revenue from flower exports have steadily grown from $2.3m (sh8.4b) to $40m (sh147b) and $55m (sh202.8b), respectively.

Uganda's floriculture exports consist of two products: cut flowers and cuttings. Kenya, the world's third-largest flower exporter, earns about 10 times from flower sales as Uganda.

Esther Nekambi, the executive director of the Uganda Flower Exporters Association (UFEA), says the industry holds great promise as a key export earner and employer in the region.

"Unemployment is high among the youth, especially females. The flower industry has the capacity to absorb the young workers between the ages of 18-45," she says.

The industry currently employs over 9,000 people in Uganda, mostly rural workers. Up to 70% of them are women, with an estimated 60,000 individuals benefitting directly or indirectly from it.

Besides employment, and contribution to taxes, the flower industry has helped to reduce poverty in the rural settings of Mpigi, Wakiso, Mukono and Ntungamo districts, she says.

The positioning of the flower industry in the rural areas has the potential of minimising ruralurban migration and improving infrastructure (roads, electricity and water supply) and rural incomes, Nekandi says.

Nekandi says for every direct job created in the horticulture sector, one-and-a-half to two jobs are created in related industries, among them suppliers, packaging firms and cold storage and handling chains.

Through the association, at least 15 flower firms export to the European Union (EU), particularly the Netherlands.

Flowers and vegetables constitute the largest share of Uganda's $500m (sh1.8 trillion) exports to the EU.

In keeping up with fair trade practices, UFEA has been pushing for better working conditions for workers, including minimum wage and salaries, in addition to welfare and social benefits.

With support from HIVOS, a Dutch-funded organisation, the flower firms are working on new workplace measures to end sexual harassment, considering that most of the workers on the farms are young women.