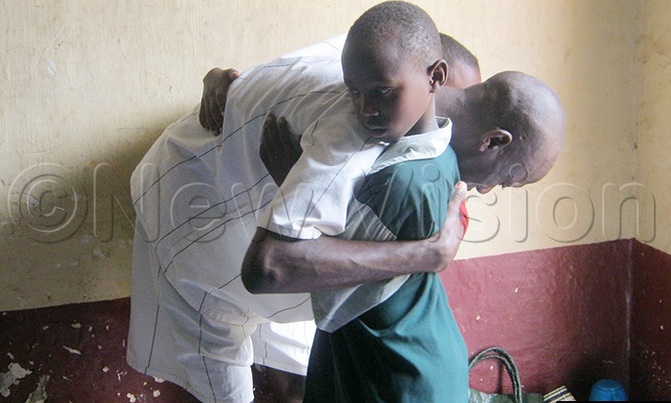 In a research carried out by Wells of Hope Ministries,it reveals that over 2000 children of inmates don't attend school.
PRISON JUSTICE

Francis Ssubi the Founder Wells of Hope Ministries has advised the government to fund organisations that take care of children with parents in prison.

In a research carried out by Wells of Hope Ministries (a Non-Government organisation that looks after inmate's children), it reveals that over 2000 children of inmates don't attend school because of the lack school fees.

"The children are completely innocent and yet they are being cruelly punished by a criminal justice system which is blind to their needs," Ssuubi retaliated

Ssubi noted that "Despite the significant impact the imprisonment of parents can have on children, the views and best interests of children are rarely considered by the criminal justice system as a result, children find challenges getting support."
Millennium Development Goals require children to have a right to survival, to develop to the fullest, to protection from harmful influences, abuse and exploitation as well as participate fully in family, cultural and social life.

Children of incarcerated parents have higher rates of attention deficits than those with parents missing due to death or divorce therefore, should be at the center of decision-making, not an after-thought Ssubi recommended.

In reference to the 2000 Millennium Development Goals, the Global convention promised that by 2015, all girls and boys will be in school; that the spread of AIDS will be reversed; that poverty and hunger will no longer affect more than a billion people. The generation that will hold us accountable to these promises is already here.

With support from both local and international funders, Wells of Hope Schools were established to provide free primary and secondary education for children with a parent in prison. The schools currently accommodate a total of 158 children of which 66 are boys and 92 girls.

The United Nations Millennium Declaration, signed in September 2000 commits world leaders to combat poverty, hunger, disease, illiteracy, environmental degradation, and discrimination against women.

"A lot needs to be done to ensure that children's rights are universally accepted and realized, "Ssubi advised.

Frank Baine the prison's publicist notes that "The law permits children under the age of eighteen months to join their mothers in prison but when an infant reaches the age of eighteen months, the child be placed with a relative or family friend willing and able to provide support. "

He explains that when the relative or family friend is not willing to take care of an inmates child or children, with the consent of the parent, the infant is placed under the care of a child welfare institution.