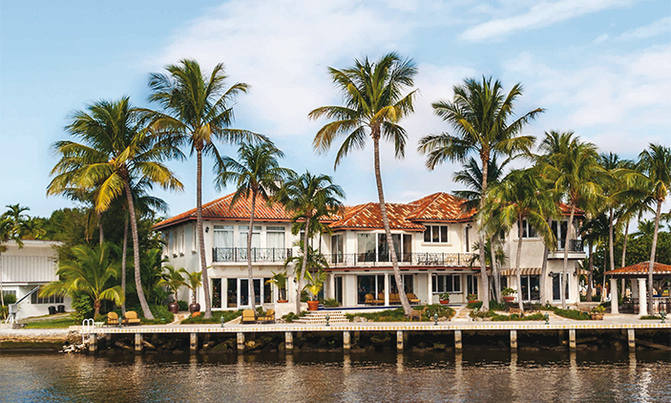 Do you have a personal vision and will it propel you to your desired level of financial success?
BUSINESS CAREER

Many of us own or work for organisations whose clear visions and missions drive the tasks we deliver on daily.

As long as you are part of that organisation, your success/failure is gauged in relation to the achievement of the organisation's vision. As you reflect on your scorecard, relate it to your individual vision.

Do you have a personal vision and will it propel you to your desired level of financial success? You should be aware that a vision is a picture or a visual of one's desired future.

If you are a novelty at this, it's important to outline your personal and financial goals to get you a step closer to attaining your financial aspirations.

This process could involve taking a moment to assess your dreams or goals in life. In most cases, such aspirations will need financial resources to achieve them. That's why personal and financial vision should be interlinked.

You may wonder why an individual needs to go through this if it is making money we are talking about. It is critical, particularly for those who want to change their attitude, skills and behaviour regarding finances to have a clear vision and goals.

This will propel you to take responsibility and get inspired to change your future.

Anyone with a clear vision is driven to take action, implement goals to the letter and cultivate resilience amid peer pressure and can easily overcome setbacks because their mind is trained on the future.

Write

Some people choose to write this vision for their life such that by reading through this clearly written text as a reminder a daily, they can experience their future at a glance.

Writing about your desired future is not enough, you will need to attach goals to this vision.

These goals should not be abstract but be matched by dates and deadlines. Your performance must be assessed on the basis of meeting the deadlines.

For example, if you commit to doubling your current income by the end of the year (through legitimate means) as a goal, it must be backed by tasks to achieve this goal.

You should have a very strong commitment to achieving your vision.

If you want to have a certain net worth in the next five years, you need to change your money habits, mindset and actions to achieve your future aspirations. Short of that, you will be chasing a pipe dream.

Therefore, you have to be cognizant of the fact that you may encounter stumbling blocks and setbacks to achieving your vision.

These should be part of the learning curve. You not only need the support of your household but need to keep company that drives you to attain your vision.

Birds of a feather

Avoid being a giant among dwarfs as far as personal financial management is concerned.

Cultivate networks that create a challenge and inspire you to dream big.

Whatever you do, always remember your vision. Live by this vision so that your actions are a form of accountability as far as it is concerned.

All the choices you make must be driven by this vision. If you make poor personal and financial choices, you are impacting on your future.

At the same time, when your choices lead to milestones, you should celebrate by rewarding yourself.

Remember not to set your ambition too low. Aim for a future that is beyond even your wildest dreams. Once you remind yourself through affirmations and eventually achieve some milestones, do not be tempted by a false sense of security.

Ignore such random beliefs that you need to have a lot of money to start thinking about your future.

Many successful people are where they are today because they had a vision in the first place. And none of them has a get rich quick tale.

Start with what you have and have a vision that provides a road map of where you want to be.