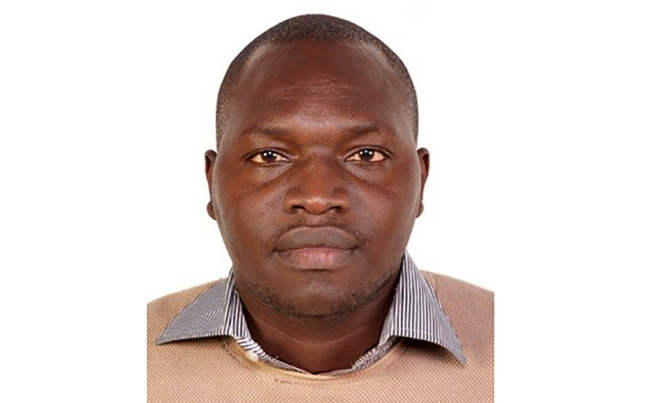 The outbreak has now spread to all continents and with more than 75 countries reporting confirmed cases and clusters of diseases.
By Dr. Gulom Godfrey James

Following the detection of the first case of coronavirus (COVID-19) in sub-Saharan Africa and indeed in Africa's most populous country, Nigeria, the coronavirus is increasingly showing its potential of becoming a global pandemic. It has spread unpredictably beyond its original epicenter in China where it was first declared on December 31st, 2019.
The outbreak has now spread to all continents and with more than 75 countries reporting confirmed cases and clusters of diseases.
China, the epicenter of the outbreak and still the worst hit, announced its lowest number of new cases since late January, with 125 new cases in the past 24 hours and 31 deaths, bringing its totals to more than 90,000 and 3,100 deaths. The country has pledged to help others hit by the outbreak, offering advice to Ira, which has 1,501 confirmed cases and 66 deaths, while South Korea continues to expand its testing in coronavirus hit areas.
The infection is now rising faster abroad than in China, as the country's drastic measures, including quarantining some 56 million people in Hubei since late January, appear to be paying off.
In sub-Saharan Africa one of the world's most vulnerable regions with limited screening capacities and ability to cope with the outbreak, whether it's a matter of faulty detection, climatic factors or simple fluke, the remarkably low rate of coronavirus infection, continue to puzzle and worry.
To- date, only five cases of coronavirus infection have been officially reported in Africa so far. However, no country in Africa or continent is safe, with Egypt, Algeria, Morocco, Tunisia, Nigeria and Senegal confirming one case each with No deaths. Nigeria and Algeria got their first coronavirus cases through Italian patients, Senegal has recorded its first coronavirus through a French carrier, morocco got its first case from an Italian national and Tunisia also have one case of a national who recently returned from Italy.
Most of the deaths reported so far have been in old people or those with the compromised immune system, this is worrying for Uganda where we have been grappling with HIV/AIDS for decades. The risk would not be very high with people living positively with HIV who have undetectable viral loads and diligently swallowing their highly active antiretroviral therapy (HAART) medications but to those who default in taking their medications.
As per 28th/Feb/2020, the Director-General at the World Health Organisation (WHO), Dr. Tedros Ghebreyesus upgraded the global risk from high to very high and said the COVID-19 outbreak has reached a 'decisive point' and has pandemic potential. While sub-Saharan African country Nigeria has had a confirmed case, at least 25 other African countries including Uganda have alerted the WHO of suspected cases, but all are either pending or have resulted in negative tests- a remarkable fact- considering the strong integration between the African and the Chinese markets.
Due to the nature of the virus- the disease long incubation period, asymptomatic transmission as a result of late in the incubation period and hence can spread before the patient gets symptoms, and the number of false negatives associated with testing, health officials have declared that a global pandemic is inevitable.
As of 03/03/2020, Uganda had no confirmed cases of COVID-19 and the 10 people who were reported by the Ministry of Health to be having signs and symptoms of the disease all tested negative. A total of 695 travelers, of these 488 are Chinese and 143 Ugandans have so far been put on self-quarantine for follow up and close monitoring, only 280 persons have completed the 14 days of the self-quarantine.
During a media briefing on 27th of February, the WHO Director-General posed the following vital questions which as a country we should be thinking about critically;
Are we ready for the first case? What will we do when it arrives?
Do we have an isolation unit ready to go?
Do we have enough medical oxygen, ventilators, and other vital equipment?
How will we know if there are cases in other areas of the country?
Is there a reporting system that health facilities are all using, and a way to raise an alert if there is a concern?
Do our health workers have the training and equipment they need to stay safe?
Do our health workers know how to take samples correctly from patients?
Do we have the right measures at airports and border crossings to test people who are sick?
Do our laboratories have the right chemicals that allow them to test samples?
Are we ready to treat patients with severe or critical disease?
Do our hospitals and clinics have the right procedures to prevent and control infections?
Do our people have the right information? Do they know what the disease looks like?
Are we ready to fight rumours and misinformation with clear simple messages that people can understand?
Are we able to have our people on our side to fight this outbreak?
These are the questions that will make or create the difference in any confirmed case management whether its 1 or 1000 cases. In case the answer to any of the questions is no, then Uganda will be deemed as having a gap that this coronavirus will exploit.
We may even need to request for coronavirus clearance certificate before letting any foreign national in.
Research Associate -Clarke International University (CIU)/Clinical Director- Lugei Foundation Uganda