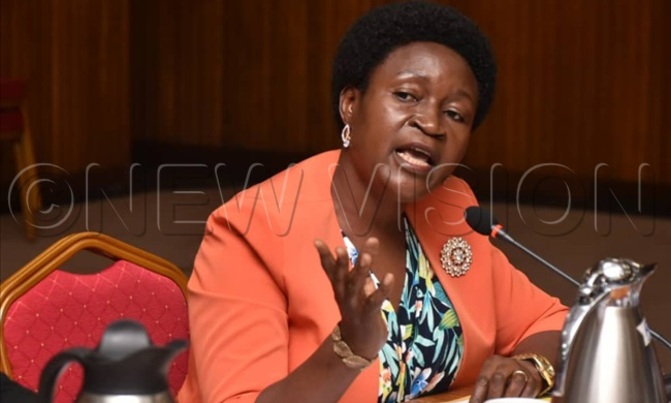 The state minister for primary education, Rosemary Sseninde says, "This is illegal and must be stopped."
Some private schools are exorbitantly charging parents, and in some cases charging five times higher than the official fees set by the Uganda National Examinations Board.
But, the state minister for primary education, Rosemary Sseninde says, "This is illegal and must be stopped."
"I'm warning all schools which have been doing this, to immediately stop. This will not be allowed," Sseninde says.
"It comes to our knowledge that some private schools are overcharging parents registration fees," she explained. A child in a private school is supposed to pay on sh34,000 for Primary leaving Examinations. She added, "We have reports that some schools are charging sh100,000 and sh200,000."
"They are making some of the parents fail to register their children. This explains why some of the children fail to register. This is illegal. I'm advising parents to be keen on the matter. They must demand to know why they are being overcharged."
Sseninde added, "If some of these schools are stubborn and cannot listen, please report to UNEB and the permanent secretary; and will follow up."
She added," We can deal with these schools. We have the mandate to discipline such schools. We can even withdraw their examination centres; if the schools are not paying attention to policy issues."
Sseninde also noted, "We can still deal with some of these schools which are charging parents. But because we do not want to affect the children by withholding the centre, we are asking the parents to be keen and the schools should take this warning seriously."
Meanwhile, she also warned schools against pre-registration examinations. "We shall not allow schools to sieve off students at the last minute. Why should you have a child for all these years, and drop him or her at the last minute? Parents who are affected by this should also report to us at the education ministry," she added.
Her warning about pre-registration examination follows a directive, issued in January this year, by the First Lady and education minister Janet Museveni; banning pre-registration examinations.
She issued the directive while releasing Primary Leaving Examinations. Mrs. Museveni described pre-registration tests for Primary leaving Exam (PLE) candidates as "unacceptable", calling on education actors across the country to immediately stop conducting such tests.
"The practice of placing hurdles before these young learners in the form of pre-registration tests increases dropouts and should stop immediately. There should be no pre-registration tests or exams within both the public and private schools," she said.
The education minister's pronouncement comes against the backdrop of complaints that some schools and districts have been blocking pupils from registering for PLE, citing failure to pass "pre-registration" tests and related cut off points.