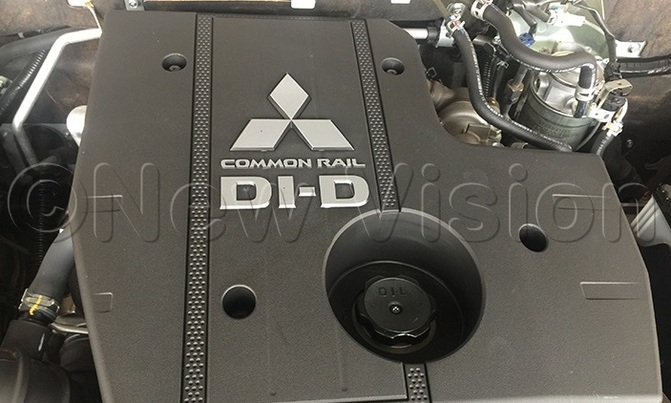 Uganda being largely a Toyota market has made the conversation about the VVTi engine rather a big deal.
MOTOR VEHICLES MOTOR MART

Motorists in the new age are slowly drifting from merely seeking information on the engine size of a car, to engine technology that rather referred to as type.

Uganda being largely a Toyota market has made the conversation about the VVTi engine rather a big deal. This is far from the days of the carburettor when the word "choice" literally didn't exist on that front.

Umar Kasujja of Victoria Motors Limited says that it is important to note - those aren't types of engines like most people think, but systems of operation. VVTi, GDi, MiVEC and all those other ones aren't engine types but technologies. And the common goals are cutting on emissions, improving fuel efficiency and giving good performance.

Motor vehicle owners haven't strayed far from this advancement as some owners identify cars basing on the engine technology or systems like Mitsubishi's GDi, MIVEC, CVT, Ford's Duratorq TDCi, Landrover's Td5, Toyota's VVTi among other technologies.

VVTi (Variable Valve Timing with intelligence) is not entirely a new engine technology but its new in this market because we import used cars. It was developed by Toyota in 1996 replacing the VVT technology of 1991. It comes with fuel economy, smooth engine and low emission.

Now, smooth engine and low emissions aren't facts Ugandan motorists might consider a big deal like in developed countries but fuel economy supersedes everything else the car brings to the table.

However, VVTi's critics say its disadvantage is that it is too particular with the quality of fuel. VVTi is the most common in this market because of Toyota as a brand.

At Victoria Motors Limited, the authorized distributors of Mitsubishi vehicles, Umar Kasujja, the Quality Control Manager says their vehicles majorly use the MiVEC technology but they also have the GDi (GDi stands for Gasoline/Petrol Direct Injection) which is used in the Pajero and Pajero iO. Plus MPFi, ECi and many more.

However, he mentions that they no longer sale vehicles using GDi systems but they fix them for clients. "Most of the GDi vehicles are in bonds because they are classified as domestic vehicles manufactured for the country of origin. The vehicles here are classified for general export specifically built for our conditions here," he explains.

They are common with reconditioned/used cars in bonds but rules the fact that it is only with older vehicles. He notes that around 2005-6, Mitsubishi had stopped production of GDi engines.

Germany's Volkswagen calls the technology Fuel Stratified Injection (FSi) as found on the Volkswagen vehicles like the VW Tiguan.

GDi is used in modern two-stroke and four-stroke petrol engines. Kasujja explains that it is fuel efficient if maintained in good condition and has excellent power and not worn out plugs, clogged air cleaners and filters.

He also adds that the GDi has a more improved emission control compared to the ordinary engines (carburetor) that are no longer manufactured. The GDi technology is common with the Pajero, Galant, Chariot and the Outback among others.

MiVEC (Mitsubishi Innovative Valve Timing Electronic Control system) engines started in 1992 and are equivalent to Toyota's VVTi technology.

According to Kasujja, the MiVEC is common with the Pajeros, Lancers, Outlander/ASX and Galant. It cuts across petrol and diesel Mitsubishi vehicles. He says the MiVEC is fuel-efficient and has good emission control.

"It is built in a way that at around 120km/h, it cuts down some cylinders operating. Out of four, a computer program automatically cuts down to 2 cylinders purposely to cut on fuel consumption, " He added the same applies to the GDi engines on Pajeros.

At that speed, it has what is called a lean mode which compresses on the consumption to almost half of what is supposed to be consumed.

Common rail

Common rail as a technology cuts across brands. Kasujja says having it on a vehicle depends on what the manufacturer intends to achieve because one can have common rail and say MiVEC for a diesel vehicle but not in petrol.

Aloysious Kawooya, the Quicklane manager at Cooper Motors Corporation says the function of the Common rail is to maintain a certain level of pressure of fuel in the engine.

Kasujja explains that it has a pressure sensor that detects whether the pressure is normal or abnormal. If it is abnormal, it will report to the computer that the pressure has dropped and will send a signal to the dashboard to alert you that you got a problem somewhere with the fuel system. Its aim is to minimize fuel consumption and reduce on emission.

CGi (Charge Gasoline Injection) technology is used by Mercedes to reduce fuel consumption and carbon emission but with the ability to produce high power as well.

Kasujja mentions that the principle of operation of all engines are the same irrespective of car brand, type, size or fuel type but the differences is the technologies brands out in their cars that make slight differences.

"About people becoming fanatics of particular systems say VVTi, they consider factors like fuel consumption, available spare parts, one that technicians know, types of engines are far from their knowledge. And the resale value too is important. Even if the engine is going to disturb them all the time," he notes.

Ford uses DuraTorq TDCi (Turbo Diesel Common rail injection) system in their engines that Aloysious Kawooya, says is also called High-speed engines. He says Ford vehicles have had that technology since 2011 claiming other car manufacturers started in 2015.

He says they are called High-speed engines because a vehicle needs a smaller engine to move a bigger body but with a lot of power unlike in the past when big vehicles needed big engines. Here you need a small engine, power it with a good turbo, engine intercooler and even the positioning of the intercooler matters.

He explains that the system uses exhaust gasses coming from the engine that are supposed to escape through the exhausts. The Turbo takes it back, mixes it at high pressure, pushes it through the intercooler which is supposed to cool the air because it is hot. The Turbo and intercooler work together and can't have one without the other.

The turbo is supposed to make that air at a high speed so that goes into the combustion chamber.

On benefits, Kawooya says it gives enough power and less fuel consumption because it uses more of air and less of fuel but has the same power.

The Duratorq TDCi engine technology is found on a Mazda BT50 and a Ford Ranger.

D-4D (Direct Injection 4 Cylinder Common Rail Diesel Engine). Diesel is injected as vapour into the engine at high pressure using the common rail. The benefits are lower emissions and better fuel efficiency. It is found in the Toyota Hilux.

Nissan uses the CVTCS (Continuous Valve Timing Control System) engine technology. It is used by Nissan to reduce emissions and fuel consumption and emission output while improving on engine performance.

CVT (Continuous Variable Transmission) is rather known for seamless automatic gear transmission. It is found on the new models of the Toyota RAV4

The bottom line is, car engine technologies are more similar than they are different. They have common objectives of cutting on emissions to save the environment, improve fuel efficiency while improving engine performance.