In neighbourhoods like Bugujju, Kauga, Kirowooza, the price of condoms has more than doubled. There is a surcharge of sh1,000 on top of the recommended prices.
CONDOMS
Sexual health services shouldn't be viewed as a luxury or as something only accessible to those with enough cash to spare.

However, if you live in Mukono town, situated 21km on the Kampala-Jinja highway, safe sex is fast turning into a luxury, leading to the risk in escalating numbers of sexually transmitted diseases, unwanted and teenage pregnancies.

A national population census and household survey in August 2014 enumerated the district inhabitants close to 600,000.

The numbers have since increased, owing to the influx of industrial parks and the student community at Uganda Christian University (UCU) and more.

There has been talk of a shortage of condoms and contraceptives, notably Postinor 2, in the town after the Uganda Health Marketing Group, a non-governmental organisation, that promotes "a good life for all Ugandans," rationed supplies to the town.
The Kampala Sun's SEDRICK WAIDA and SANDRA ASIIMWE went shopping for condoms and contraceptives in Mukono and quickly discovered that they were in short supply. When they did eventually track some down, they cost more than the average price in other areas.

In 2006, there was a reported shortage of condoms in Mukono district.

Harriet Nsubuga, a condom focal person, then revealed that there were close to half a million sexually active people in Mukono, but they had received only 60,000 condoms from the health ministry for the first half of the year.

Nsubuga said the district had been receiving 500,000 condoms before the shortfall. She, however, decried inconsistencies in condom use in the district.




Postinor
"We have found out that couples only use them in the first rounds. Beyond it, people go 'live'," she revealed in an interview. In our survey, we made the first stop at the International Medical Centre, Mukono. One would think to be an international Hospital, it would offer all the basic health services to the community, but to our surprise, the hospital doesn't offer contraceptives, the free medical centre is located between Tipsy Bar, Hippos Bar, and the popular hangout, Casablanca.

It is popular with corporate clients, many of whom have medical insurance. It also treats walk-in patients. Rosette Musimenta, a midwife at the International Medical Centre, says most of the clients come in at night

looking for condoms and yet they don't have them so they refer them elsewhere. She further adds that this applies to the birth control/emergency pills.

The manager of International Medical Centre, Mukono branch, Ritah Nabuzale, says the facility has midwives and gynaecologists who offer medical advice, especially to people with complications regarding contraceptives and use of condoms.
But the Uganda Health Marketing Group stopped giving them free condoms.

"We used to get free condoms from the Uganda Health Marketing Group at the end of every month and this was majorly to provide to the community. Unfortunately, they stopped and requested that International Medical Centre Mukono branch should liaise with International Hospital Kampala as a group and as advised by the coordinator of the facility,'' Nabuzaale says.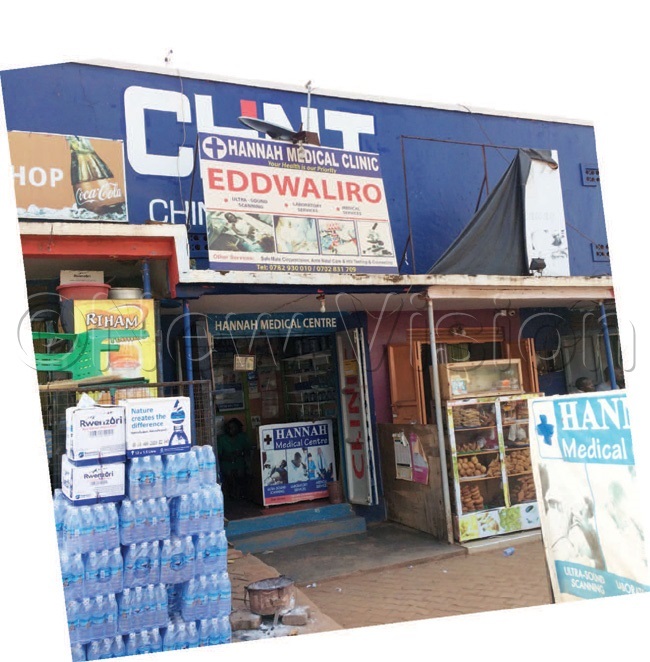 Hannah Murungi, a nurse at Hannah Medical Centre Mukono, says there has been inadequate supply of Postinor pills and they, therefore, had others like Levonorgestrel emergency contraceptive. She confesses that most of her walk-in clients prefer emergency pills to condoms.
"Some of them come for condoms, especially during the weekends and days when there are concerts in Mukono. Most of the purchasers of condoms are obviously male while the women buy contraceptives," Murungi says.


As a result of scarcity, many clinics, especially where the student community is high, have hiked prices. In neighbourhoods like Bugujju, Kauga, Kirowooza, the price of condoms has more than doubled.
There is a surcharge of sh1,000 on top of the recommended prices. One of the students who preferred anonymity said the price hike stems from the university policy.

"You cannot blame those pharmacy owners for the price hike. It all starts with the university which refused to put condoms in our halls. You can't even find them in the University Medical Centre yet they well know we are mature people" he said.
Another student asked the university to look into the policy and start providing condoms to them in the halls of residence.

"The guild government should work together with the top administration and review that policy for our good," he noted.

Vice-chancellor's comment

"I have never heard of any case that the clinic does not treat students. We treat every sickness. If there is any case of a student who was dismissed, I should be informed. Sometimes when students engage in sexual promiscuity and get infections, out of their own, fear, they might not visit the facility because they know the university has a strong policy against sex promiscuity.
We have treated students who are drug addicts and that does not mean that we are encouraging them to drink, but that shows you that we treat every sickness," said Dr John SSenyonyi, the outgoing Vice-Chancellor.

He noted that the University is not in position to encourage students to engage in sexual promiscuity. Mukono, a sex haven If you last 'happened 'in Mukono 10 years ago, you will be forgiven for assuming it is still a sleepy town with a concentration of shrines. It has changed. It has a vibrant nightlife. The conurbation of bars with lodges behind is uncountable. Sex goes on unabated.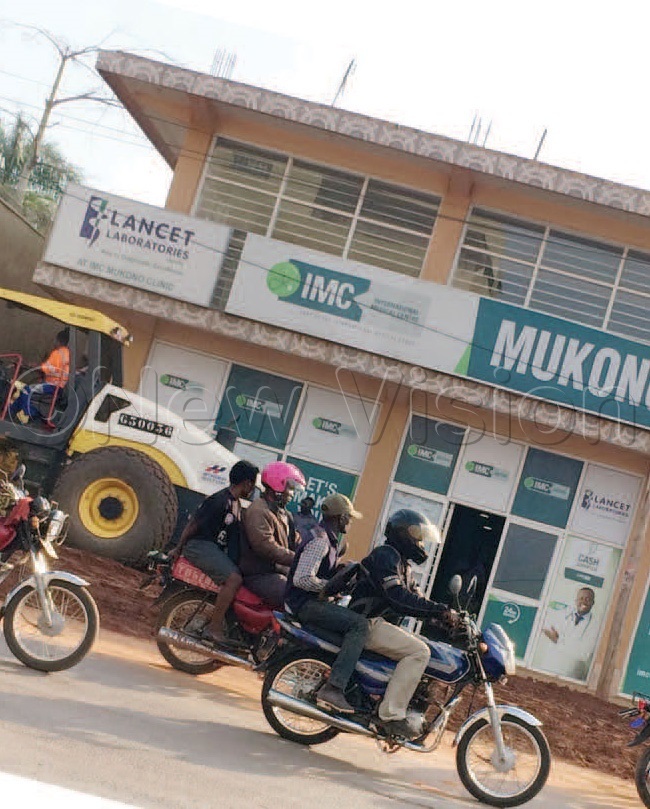 IMC Mukono


The influx of fishermen with money and university girls with thirst for alcohol and the good life has created a sex time bomb. Once upon a time, Mukono's Kisumali joint was the town's pleasure spot. Many spoilt girls converge there to give full vent to their sensuality.
Soon, it became a haven for prostitution. Kisumali has morphed. Venture into any of the joints in Mukono from Ntawo right up to Wantoni. Bars like Casablanca, The Hive, Club 1, Chillers Pub, Satellite Beach, Labamba and many more are addressed for the hedonistic acts.

The sight of university girls huddling up with men in their 40s, who like pretending that they are in touch with their youth by jiggling their old bones, is common. There are also random middle-aged women who wag their bums as if they have just rediscovered their youth.
These target the virile male students, who albeit speaking impeccable English and smelling nice, are perpetually broke!

With cheap beer, scantily clad females, deafeningly loud music, fishermen who are willing to "make it rain", and a condom and contraceptive shortage, you feel for the township and its nocturnal dwellers.