The instruments that were taken included guitars, a keyboard, a drum kit, flutes and cymbals. A sofa set was also taken away.
SCUFFLE MUSICIANS MONEY
A fight erupted among members of Bugabula Sojaz Band after there director, Prince Jamali Mpendo Naika, failed to account for sh12m, which he allegedly received from the Speaker of Parliament, Rebecca Kadaga and other politicians.
Full story in today's copy of the New Vision.
Photos by Tom Gwebayanga.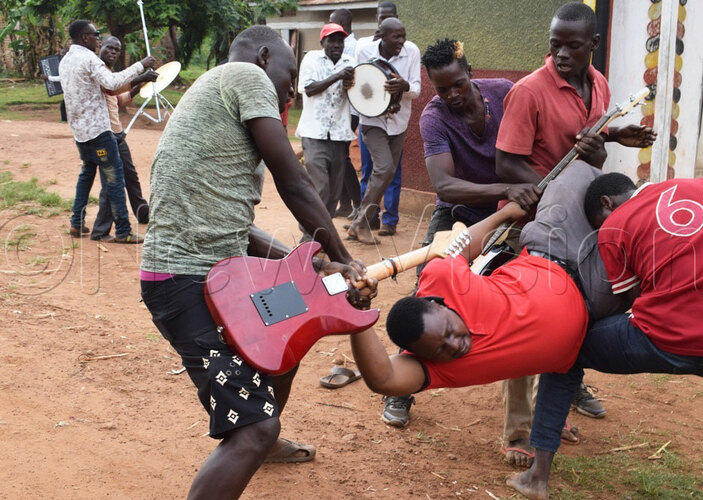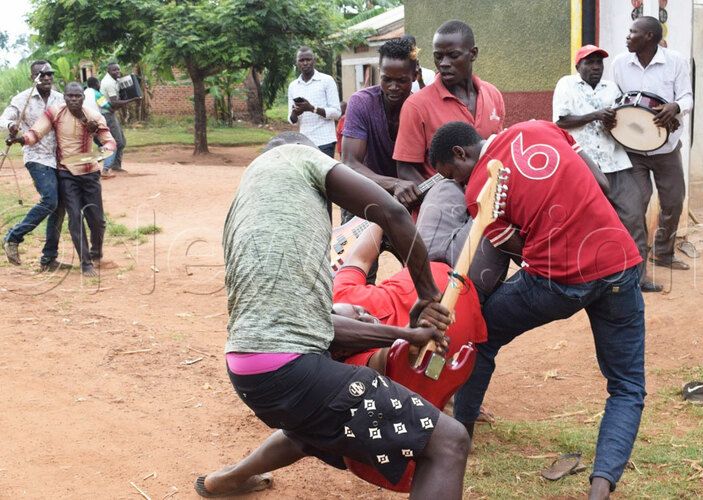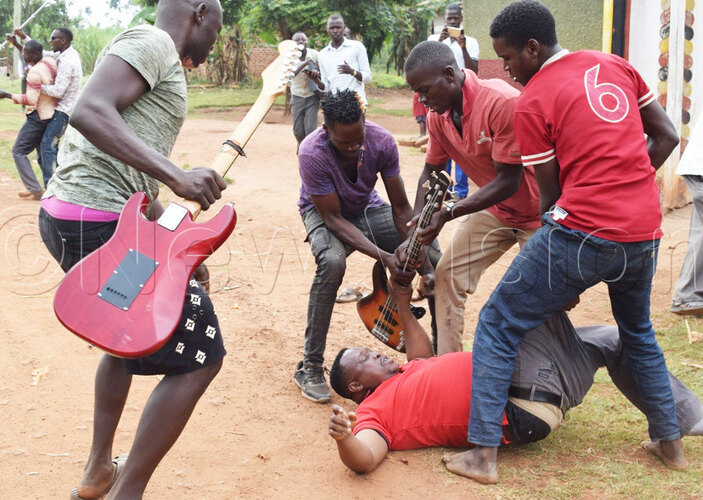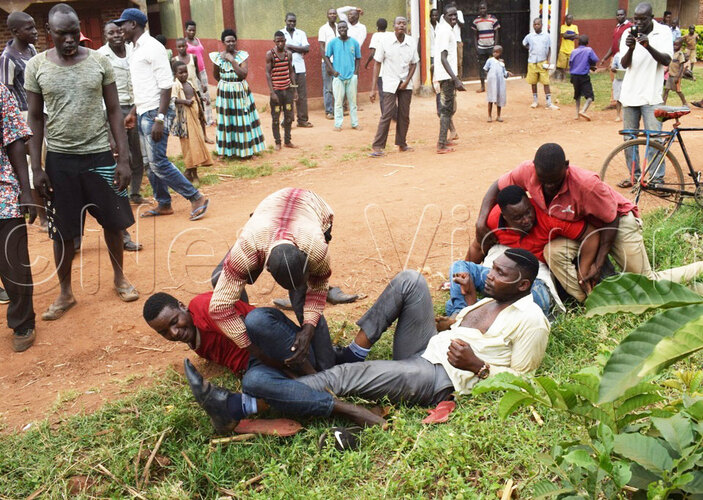 Angry members of Bugabula Sojaz Band cause havoc at the Directors home in Namaganda, where they captured all the musical instruments and fled with them.