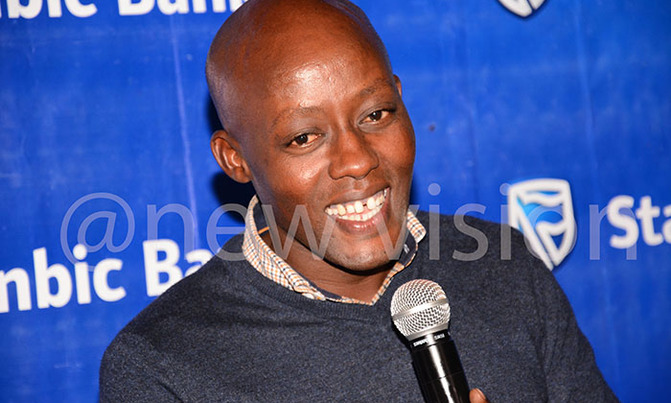 He promises to revive the inter-region golf tournament and also set up committees that will execute the several tasks.
GOLF

Moses Matsiko believes team work will be the driving force as he executes his new role as president of the Uganda Golf Union for the next two years.

"It feels good to be president because I was the smallest man on the outgoing executive. I'm happy that I won but I'm even happy that the team won. I also have a strong feeling about the task ahead of us that has to be executed and we hope with the help of God we shall be able to do better because we were part of the outgoing executive," Matsiko said.

"We achieved more than 80 percent of what our tasks were and I believe we can translate that at a higher level but it can only happen if the team plays by the rules, when we have the support and we maintain the commitment that we demonstrated in our last two years," Matsiko noted.

"If I told that I will do whatever is there to be done by myself, it will be a lie. I have a very good team; very experienced in sports management, very great and with profound knowledge about golf and we are going to co-opt more members from the golf fraternity and all clubs.

"The plan we have is very ambitious but it is achievable and we will make it happen. I'm new in this position but having been on the executive for the past two years, it has enabled me to garner enough information on what needs to be done, but I believe teamwork is the way to go," Matsiko stated.

He promised to revive the inter-region golf tournament and also set up committees that will execute the several tasks. He will soon resign his position as captain at Serena to concentrate on his new role.

A day after he was voted in the Uganda Golf Union was approved as a legitimate affiliate to the UOC and NCS.

Matsiko, hirtherto a national team manager and golf captain at the Lake Victoria Serena Golf Resort and Spa, takes over from Innocent Kihika who served for two years.

Matsiko beat Paul Baite by 21-10 votes in the annual general assembly held at Palm Valley Golf Club on Friday night. He will be deputized by John Katto who retained his position of vice president.

Anthony Agaba is the new General Secretary, taking over from Paul Baite while Joseph Bagabo takes over from Sam Kacungira as treasurer.

Robert Ejiku a member of the West Nile Golf Club and Jackson Were from the Uganda Golf Club are committee members.