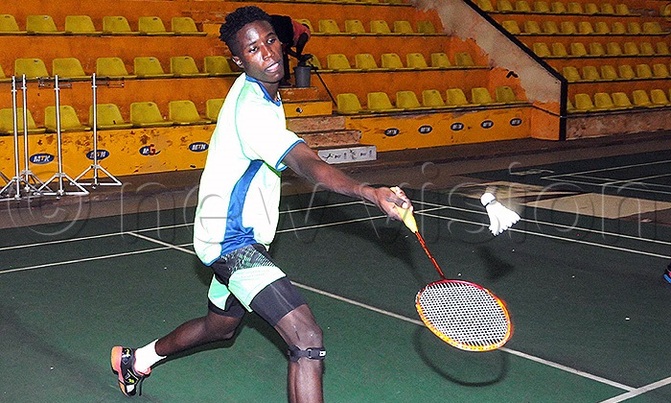 Brian Kasirye, Uganda's top seed, is keen on putting up a spirited effort.
BADMINITON

KAMPALA - Ugandan badminton players have a debt to turn the tables by winning the 2020 Uganda International Championships that kick off today in Kampala.

The four-day tournament is being hosted at Lugogo Indoor Stadium until Sunday.

On Wednesday, the players trained at the venue along with the foreign players who have come from different countries to acclimatize to the courts and lighting of the playing hall.

Brian Kasirye, Uganda's top seed, has said he is keen on putting up a spirited effort.

Coupled with his experience, the athlete is determined to be the first Ugandan to win the tournament.

Last year, he missed out due to injury.

"Previously, I did not win because of school schedules, but now I am in holiday. My first task is to come out of the qualification draw,"said Kasirye.

"In the main draw, I have been matched with Nigerian Ago Olufua, who beat me in the All Africa Games in a tight game. So I know how to handle him."

Players from Hungary, Switzerland, Peru, Slovakia and Uganda are among those are to take part.

Both male and female winners will earn points to qualify to the 2020 Tokyo Olympics, as well as cash prizes.