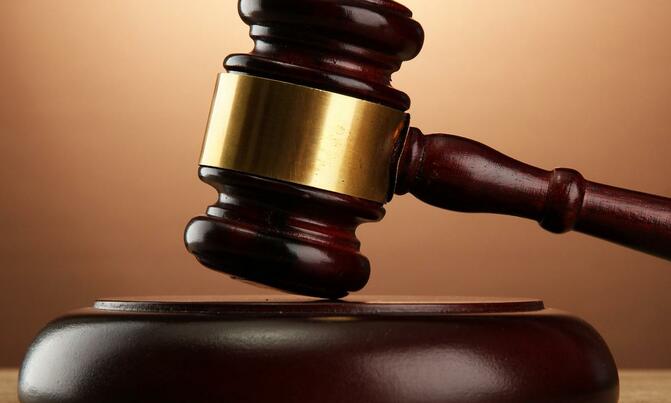 The police can only seek clarification from the court about a decision made in any matter.
The Judiciary has taken exception of an incident where one of its magistrates was this week summoned over a court case he presided over five years ago by the Police.

The Judiciary said the decision by the Police was irregular as judicial officers enjoy some level of immunity and cannot, therefore, be subjected to any form of questioning over handling a court case.

"The police can only seek clarification from the court about a decision made in any matter," said Tom Chemutai, the acting Chief Registrar.

The judiciary was responding to a story published in New Vision on Tuesday, February 11, 2020, titled Magistrate summoned over controversial land eviction order.

The report was in response to a police investigation regarding an alleged illegal eviction and malicious damage to property in 2015.
In the investigation, the magistrate in question — Harriet Atim Okello, who is the Hoima Grade one magistrate — was asked to record a statement at the Directorate of Criminal Investigation at Kibuli.

According to the Directorate of Criminal Investigations, Atim is among others accused of issuing contradicting orders Block 20, plot 151 at Katereiga LCI Butema Parish in Buhanika sub-county in Hoima district and also ordering the eviction on land measuring 327.8230 hectares and another piece of land measuring one car.

Judiciary, however, said this action was illegal as it contravenes judicial independence.

"Article 128 (1) of the Constitution of Uganda provides that 'in the exercise of judicial power the courts shall be independent and shall not be subject to the control or direction of any person or authority'".
Clause 4 of the article provides that 'a person exercising judicial power shall not be liable to any action or suit for any act of omission by that person in the exercise of Judicial power'"," the Judiciary said in a statement.

According to the judiciary, any person dissatisfied with any decision of a court is required to appeal in a higher court.

The judiciary advised court users with complaints against the conduct on any of its judicial officers to petition the Inspectorate of Courts or Judicial service commission for action against the official in question.