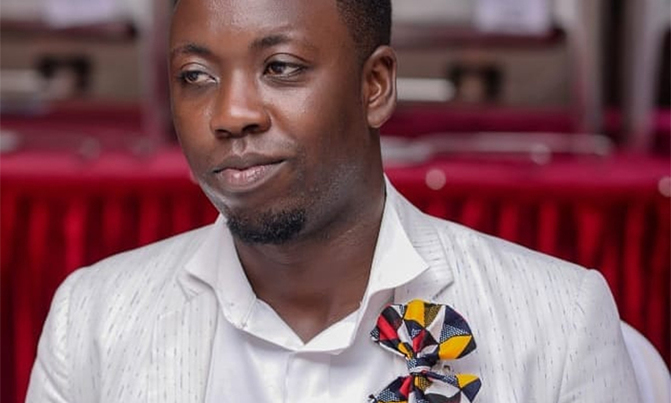 I just needed a convincing explanation, but when she told me that she was busy with her course work, I quit. I ended the relationship."
On the evening of February 14, 2013, while most lovers were enjoying their special Valentine's evening, Emmanuel Buufu was tossing and turning as he waited for his in vain. He says from that day, his belief about Valentine's was busted.
"I vaguely remember; it was seven years ago. I had just completed my university and was looking for a permanent job. I was freelancing at one of the leading newspapers.
It was around that time that I crossed paths with a beautiful young woman who was a student at Uganda Christian University (UCU) in her second year.
We became friends and then started communicating everyday," Buufu recalls.
So, he got into a relationship after graduation. As 2013 dawned, he felt like taking his friendship with his new-found love to another level and because Valentine's was beckoning, he thought it would be the best day and he made his request known.
Towards the end of January, he started preparing his mind emotionally to impress the love of his life romantically.
"I wanted to spoil her and make the day special for both of us," he says.
Smitten by the love bug, Buufu requested his girlfriend to choose the venue where she wished to celebrate the day. She just dodged the question and laughed it off. Buufu hoped that her reaction was because she was charmed by the offer.
As Valentine's was nearing, he asked again, but got the same response. On February 10, he made up his mind that he would mark Valentine's Day at Collin Hotel in Mukono with his special love.
He chose the hotel because the place was strategic for her since she was living in Mukono.
"I made a reservation for a dinner table with candle lights," he said.
"After booking the venue, I was just looking forward to a happy fi rst Valentine's Day celebration."
Three days, he was pacing in and out of shops, looking for a special gift that would impress his girlfriend and he zeroed in on a beautiful handbag and a designer perfume. He also booked a Valentine's bouquet that would suit the day's theme.
He bought new clothes for himself and hoped he would come off as prince charming.
So, on Valentine's Day, to say he was dressed to kill would be an understatement. As soon as he reached his workstation, he sent a WhatsApp happy Valentine's message to his girlfriend, to which she did not respond.
Because it was still early in the morning, he did not take it serious as he kept on hoping that he would see the reply before they went for their date.
By 3:00pm, he was done with most of his office work. But, before he set off to the venue in Mukono, he had a candid dialogue in his mind where he examined the events leading to Valentine's.
What stood out was her refusal to answer his message, although he was certain she read it.
"A voice inside of me suggested that if she was really into it, she would have responded to the message," Buufu says.
"So, I toned down my excitement and decided to hang out at Garden City as I waited for any slight signal indicating that she was into it. All I needed was a call or just a beep to take a bodaboda to Mukono.
Unfortunately, she just did not respond," he says.
Buufu waited for his supposed-to-be valentine up to 11:00pm, but she was dead silent. He says the experience was heartbreaking as he remembered all the emotional investment in what he thought was going to be his fairytale Valentine's evening.
When it was approaching midnight, he tried to salvage the night and move back to his place, but he had a Valentine's gift wellwrapped and a bouquet that he had bought lovingly for his valentine.
Suddenly, he felt a wave of betrayal, but he bottled it up.
On his way, he met a woman who was a stranger to him and handed her the Valentine's package. The woman was speechless. He boarded a taxi to his place.
His night was full of nightmares and when he woke up, all he could think about was how his fi rst Valentine's Day had been ruined by one he thought was his fi rst love.
In the meantime, he kept hoping that she would call and make it up to him, but it took seven days.
And when she did, it was in form of simple message: "Hi! It has been a while.
Hope you are fine?" He called and the two met at Jobiah Hotel in Mukono.
"I just needed a convincing explanation, but when she told me that she was busy with her course work, I quit. I ended the relationship."
As time heals most heartbreaks, Buufu would soon move on. It so happened that his next love would be with someone he later married.
But the experience of his first Valentine's still haunts him. He says he does not want to celebrate it and treats it like any other day.