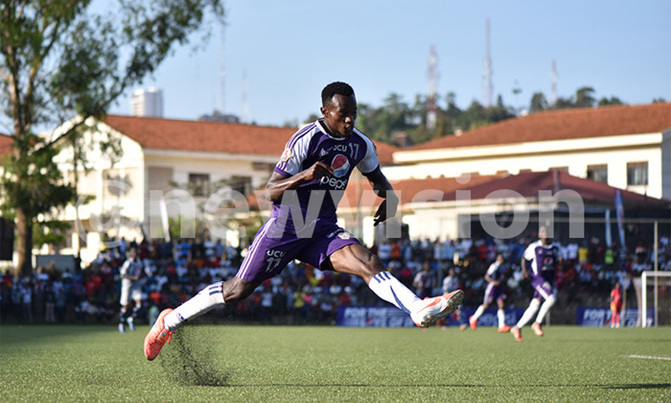 It will be a new-look squad for holders UCU following the departure of eight players.
PEPSI UNIVERSITY FOOTBALL LEAGUE

Upcoming fixtures

UCU v IUIU (Wednesday)

Kumi v KIU (Thursday)

Busitema v Uganda Martyrs University (Friday)

Mbarara v University of Kisubi (Saturday)

Kabale v Kyambogo (Sunday)

___________________________


Uganda Christian University (UCU) will kick off their title defence at home against Islamic University in Uganda (IUIU) on Wednesday in the Pespi University Football League.

It will be a new-look squad for the holders following the departure of eight players, who either graduated, played the maximum four seasons or clocked 25, the maximum age limit to take part in the competition.

Ezra Kaye Kizito, Jerome Ssemambo, Eric Wadribo, Vincent Adriko, Joseph Kakembo and Derrick Mbowa are some of the players that left UCU.

Timothy Oyam and Mohammed Lubega, the other players, joined Premier League sides Police FC and URA FC, respectively.

UCU coach Kintu Mwera remains confident and focused on building the new squad, which he believes have the potential to defend the title.

"Yes, we have lost several key players - over eight of them. But we have gotten suitable replacements and I am sure they will deliver," he said.

For IUIU, Wednesday's game is a chance to avenge their loss to UCU in the football final of the AUUS University Games at Kisubi in December. UCU won that game 2-1.

IUIU coach Kebba Haruna believes that his side will do better at Mukono.

"We had a very poor season last year in the University Football League, where we finished at the bottom of our group. But we managed to bolster the squad and in the AUUS Games at Kisubi, we managed to reach the finals where we lost to UCU," said Kebba.

"Fate has brought us together again and we are looking forward to avenging that loss."