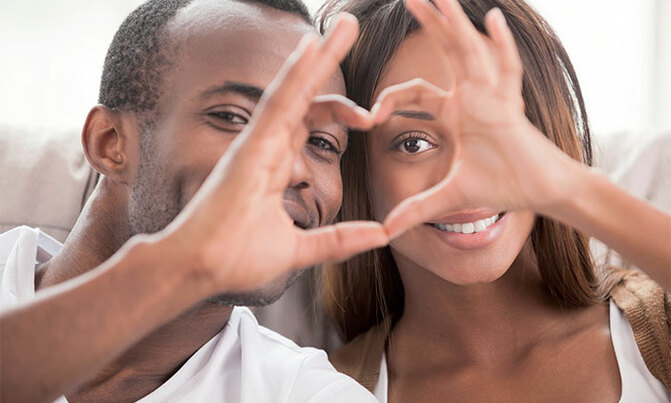 It is understandable that as Valentine's Day draws nearer, some people might not have the finances to celebrate the day as they wish. The good news is that you can celebrate the day with or without money. Here is how.
Just as people came out of the festive season, having spent all that they had, the school fees period was around the corner.
It is understandable that as Valentine's Day draws nearer, some people might not have the finances to celebrate the day as they wish. The good news is that you can celebrate the day with or without money. Here is how.
Talk about it
Since there are usually unrealistic expectations, Halima Namakula, a human activists and a marriage counsellor, advises the couple to discuss how they will celebrate the day. "For partners who usually give each other gifts, it is the time to open up about the impossibility of matching up the previous years because of financial predicaments.
If you always discuss issues in your marriage, your partner will be able to understand it," she says.
Improvise
Valentine's Day should not be all about material things, but love.
Namakula urges couples to improvise. "You can purchase a cluster of bananas and give it to your loved one with heartwarming messages. You can also pluck flowers from a garden and give them to your valentine. The flowers will mean a lot to the person if you are sincere," she says.
Even though it is the modern age, where social media and emails rule the day, your partner will be grateful if you penned down a love letter to him or her. Another surprise would be to read to them a poem you love or write one yourself.
That would be one of the best gifts because it is tangible. Someone might keep it as their most treasured possession.
Find a way of going out
Do you want to change the vicinities of your home, but lack the money? Innocent Ekol, a business development officer at Stanbic Bank, says you can do that by having dinner at home and then the drinks in another place, for instance at a hotel or beach. "In order to have fun on that day, go to places known for celebrating Valentine's Day," he advises. He adds that one does not need new clothes to put you in the mood to enjoy Valentines' Day.
Home
Sometimes, you do not have to leave the comfort of your home. You can have your valentines right at home. "You can achieve this by simply changing the way your house looks," Namakula says.
"Decorate using some candles and flowers, to make the day feel special." Other than seeking entertainment outside your home, you can watch movies or listen to good music at home.
Keep it low key
Although ignoring the day, may not negate its presence, sometimes it can be the right thing to do. If you do not have money, carry on with your usual routine. If it is a working day, work and then go home.
Ignoring the day does not mean you have forgotten about it, but you can plan as a couple and shift to days where you will have enough money to celebrate the way you want it.
Spend the day with others
Valentine's Day is not meant to be celebrated with only your partner. Namakula says you can do it with other people.
You can go out with your friends or visit your loved ones, such as parents. You can also spend it at church, since there are always activities. In that way, you will not feel the lack of money.
Plan early
In spite of the economy crunch, you can still find something to give your loved ones on that day.
Amanya says you can buy a gift earlier, but give it to them on that day. Even though the gift might be simple, but not cheap, it will show your partner that you were thinking of them.
Have a walk or drive
Sometimes, the best gift you can give each other is company. Since you do not have money, Amanya says you can choose to take a walk. You may also choose to drive around town. Later, you can rest at home, having spent the evening enjoying each other's company.
Quality time
No matter how expensive the gifts and the places one takes you, Ruth Wesonga, a counsellor in Kampala, says if they do not give you time, the day would have been rendered useless. "Some people go out only to use their phones or chat with their acquaintances.
This robs them of the valuable time they would have had with their partners. At the end of the day, the person feels betrayed and disappointed," she says. Your partner can take you out or give you the most expensive gift, but if he or she does not give you time, the day would be a waste of time.
Group date
Sometimes, going out as a couple can be expensive, but if you and a group of friends pool resources, you will find that each will contribute less for the celebration. You can choose one's home or a public place, where each contributes something. Celebrating Valentine's Day is not about loads of money, but having an understanding.