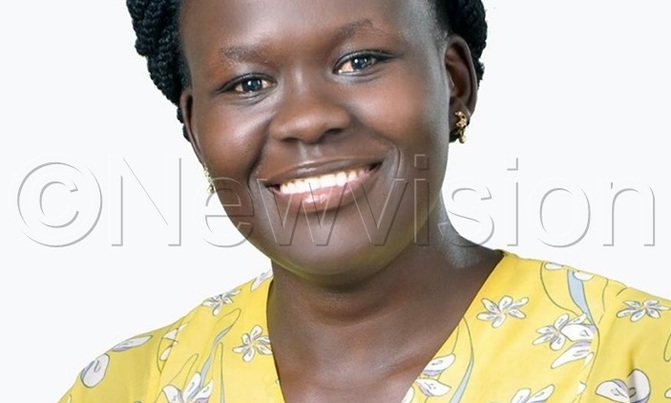 Many think that if you have HIV you are bound to die the next minute. That is wrong and the stigma given to HIV people kills them fast before HIV does.
By Stella Naigino
On January, 2nd, 2017, Sarah Aporo walked to a health clinic and even when she had not planned to have an HIV test done on her, she decided to test for HIV.
To her, testing for HIV was something that she used to do at any time and since the results always came out negative, she thought it would be the same.
However, this time she was not lucky, the test results showed she was HIV positive something that she didn't believe. She asked the doctor to run other 3 tests on her and results were positive.
"At this point I sat and recalled what my friend had told me about my boyfriend then, "says Aporo.
Aporo's close friend had earlier asked her to test for HIV because, she suspected her boyfriend to be HIV positive, but since Aporo trusted her boyfriend, she ignored. After getting the test results, she realized her friend was right.
Quickly she got up and went to her boyfriend's work place to confront him, but she didn't find him there. "I was told he was out of office and would return the next day, "says Oporo.
"I was restless all night and couldn't wait for morning to come, so I could go and confront the guy. I really wanted to hear from him before I could do anything with my life, "said Aporo.
The next day she went back to the guy's office to tell him what she had found out about her life.
However, when she told the guy how she had tested HIV positive, they guy simply accepted the truth and said that if Aporo was positive then he was definitely HIV positive.
"His response broke my heart. Later I gathered strength and asked him to go and test so he was sure of his HIV status, "said Aporo.
Together they went to Friend's Poly Clinic and the doctors conducted HIV tests on Oporo's boyfriend and the results were positive too.
However, the guy's reaction didn't show that he wasn't aware of his status. This is when Oporo realized that this guy could have infected her on purpose.
After this, their relationship ended much as Aporo tried to advise the guy to start taking ARVS and not to infect other people.
"I moved on and went to Naguru hospital where I was tested again and after doing a confirmatory HIV test, I was counselled and put on HIV drugs. Six months later, I had a viral load test done and the virus was undetectable, "says Aporo.
Decision to go public
When Aporo learnt of her HIV status, she struggled to get to terms with her situation. She always hid her drugs from people and never wanted anyone to suspect her being HIV positive.
"My biggest fear was people stigmatizing me. Many have a perception that if you are HIV positive, you will slim in a few days and die. All this scared me but after seeking for counselling from Joseph Musaalo, I came to terms with my situation and I decided to go public, "she reveals.
However, before that, I disclosed to my brother and I told him to keep it a secret as I devised means of disclosing to my mother, "says Aporo.
She says the reason she didn't tell her mother first was because, she had just finished university and her family was organizing her graduation.
"Breaking the news to them before the graduation would make them sad on my graduation party yet they were supposed to be happy, "she adds.
"I patiently waited for the graduation to end and I told my mother and the entire family that I was HIV positive and that I had started taking the drugs. At the same time, I told them that I intended to go public something many were hesitant to accept while a few pledged to support me, "she says.
With their support, I went public about my HIV status and up-to-date I use different social media platforms to tell people about status and why it's important to be careful not to get infected, "she says.
Living positively
Aporo notes that her biggest challenge is the way people think about HIV positive victims. Many think that if you have HIV you are bound to die the next minute. That is wrong and the stigma given to HIV people kills them fast before HIV does.
She notes that living a positive life is not easy. You have to take HIV drugs every day and always keep in touch with your doctor to live a healthy life.
Has your status affected your love life?
Oh yes it has. Aporo says that many times she is approached by potential men who would love to date her and even marry her but since she is positive, she lets them go.
This leaves her with no options but to look for a guy who is HIV positive, which is not easy. However, she says since her viral load is low, she is currently dating a guy who is HIV negative and she protects him.
I love him and protect him, I can't infect him. I recently did a viral load test and the virus was undetectable. This gave me hope that If I continue taking my drugs, I don't have to worry about the troubles that HIV/AIDS brings.
Advice to others
"We should take full responsibility of our lives, so we live lives that we are proud of. Don't trust anyone with your life. Even when your HIV positive consider having tests done before you engage sexually with anyone, "she advises.
Who is Aporo?
Born to the Amos Okwangi (late) and Catherine Okwangi in Agago district. Aporo went St Francis boarding and primary school Lira, and later joined Wairaka college for her O level education, she joined Lubiri secondary school and later Makerere University Business School for a Bachelor's degree in Finance. Today she is an HIV activist who speaks to youths in schools about HIV.
Related stories