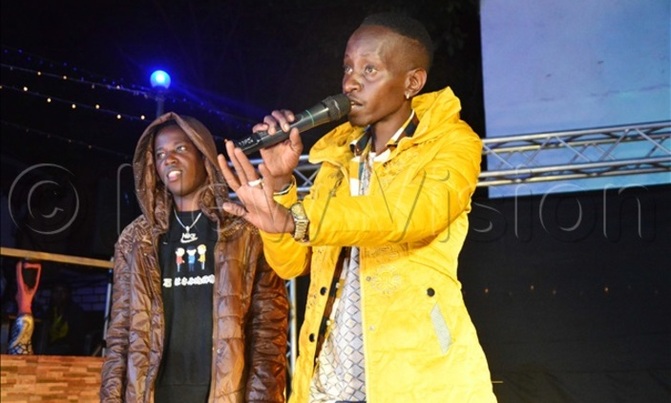 "The devil tried me, the world frustrated me, the music game stressed me."
LIFESTYLE
MC Kats has revealed what has been eating him up mentally and emotionally. The devil tried me, the world frustrated me, the music game stressed me..." he said
Celebrated MC Edwin Katamba commonly known as MC Kats has been going through hell ever since he split with his baby mama songbird Fille. Musically, he tried replacing her with Shamy K whom he signed under his KATS Music.
The two later fell out after producer Side Soft who happened to be Shammy K's boyfriend allegedly conned Kats of sh7m under the pretext that it was to cater for Fille's rehab services in Rwanda.
Finding love became a game he could not fairly play as he failed to get over his ex. He attacked her on stage and told whoever cared to listen how much he had done for her career. He crawled back to her and promised to elevate her career that was going down the drain.
Kats was hospitalised in London after he stabbed himself with an intention of ending his life.
He later publicly declared that he was HIV positive and that he had lived with the virus for nine years. `
Many thought Kats situation was a stunt for his annual king of the mic show that happened in December. They believed drama would end soon. It was however just a tip of the iceberg.
After many pleas from his peers, he checked into rehab. After nearly two weeks at the center, Kats escaped and ran to Pastor Wilson Bugembe. According to him, there was no help at the rehab except sleeping injections and ARVs from Mulago Hospital.
"You poorly fed me on posho and beans, rice and beans like a thief. You are all claiming I am mad because you want some of the UN money. My mother was conned sh3m for my one-month treatment But I am not mad. I was checked three times in London but all was in vain." He told pastor Bugembe in a live video.
The thin pencil MC is following his escapades with a show on February 14 at Texax bar and lounge dubbed 'party with MC Kats'.