We bring pictures from major events happening across the country
Army, relatives mourn Maj Karungi
Hundreds of mourners who included relatives, army officers, government officials, foreign envoys and the general public gathered at the Church of the Resurrection in Bugolobi to pay their last tribute to Maj. Naomi Karungi who died in a plane crash earlier this week. Karim Ssozi captured the moments.
Relatives were could not come to terms with the loss of such a young pilot
A sad day indeed!
Army spokesperson Richard Karemiire with a foreign dignitary
Carrying the remains...
Psalm 34:18: The LORD is close to the brokenhearted and saves those who are crushed in spirit.
Annual judges' conference
On the final day of the 22nd annual judges' conference being held at Méstil Hotel in Kampala, High Court Judge Susan Okalanyi queried why the problem of drivers in the Judiciary is not addressed.
"I almost lost my life going to a session on Hoima Road. I'm yet to receive a chauffeur and not an ordinary driver. On security guards, I am one of the privileged few to have four guards, others have two. I'm not saying that this is an entitlement for spoilt 'brats', but according to the work we do, there is a reason why we need these guards," she said.
The conference is being held under the theme, Discharging the Mandate of the Judiciary: Towards Modern, Professional and Effective Judiciary.
Miriam Namutebi captured the moments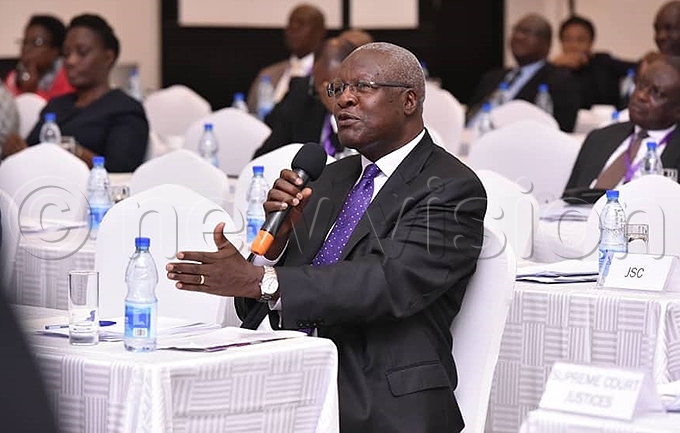 Chief Justice Bart Katureebe speaks during the conference on Thursday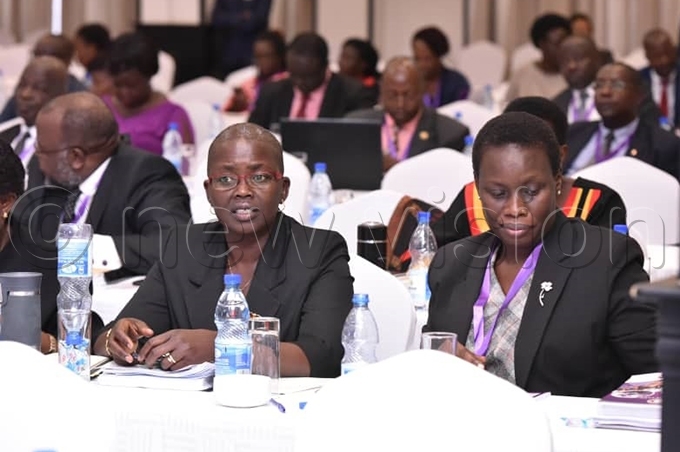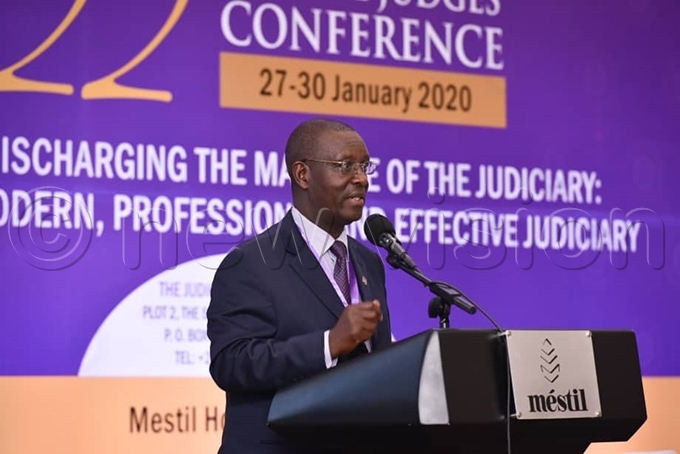 Judiciary permanent secretary Pius Bigirimana addresses the conference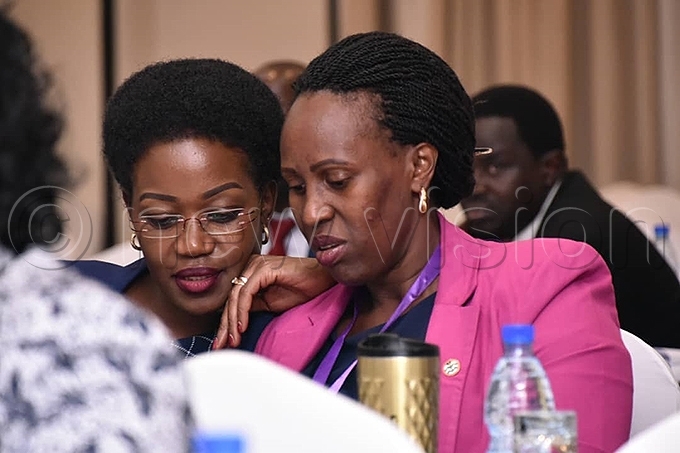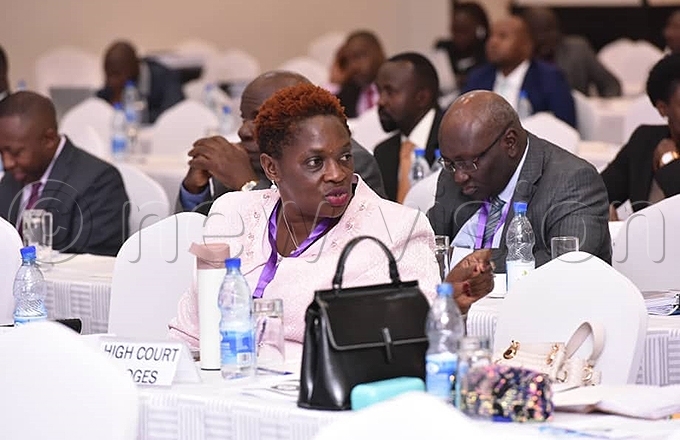 Judge Susan Okalanyi who raised concerns over the issue of drivers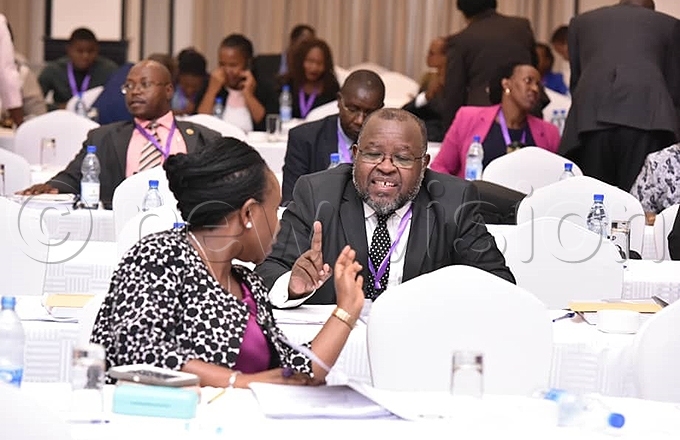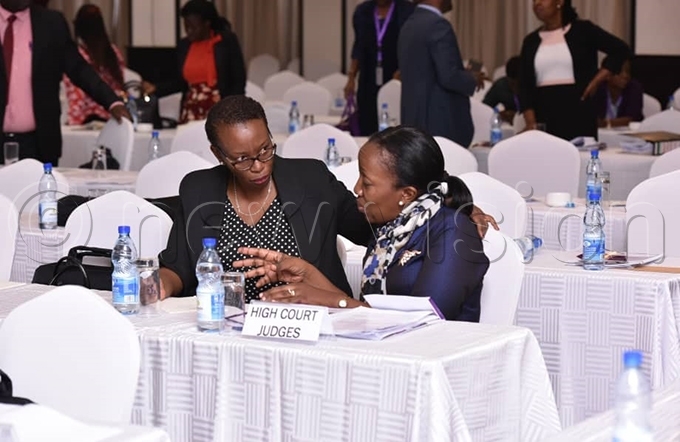 Kabale NRM boss evicted over sh4.1b loan
There was a stampede in Kabale municipality on Thursday as court
bailiffs and the Police evicted tenants from the property belonging to a
prominent businessman, also a top NRM cadre, Christopher Mulenga, over failure to pay off a loan of over sh4.1 billion.
Our reporter, Job Namanya was on the ground while the eviction took place.
Several tennants were thrown out of the property
Some property remained on the streets for many hours
Men struggling to remove a sideboard from one of the rooms
Part of the property served as a guest house
Tarehe Sita week continues
Activities to mark the Defence Forces' Week continued in Luwero Triangle with the commander Land Forces, Lt Gen Peter Elwelu, telling residents to make use of the peace available to chase poverty out of their homes.
Elwelu represented the Chief of Defence Forces at the Luwero district launch of Tarehe Sita activities at Makubulita sub-county headquarters.
Army, police officers and other leaders engaged in several activities, including tree-planting and cleaning the town. Here are some moments from the day's activities.

Elwelu addressing the gathering
Some entertainment for the guests
Streets were left clean
And trees were planted
In the end, everyone was happy