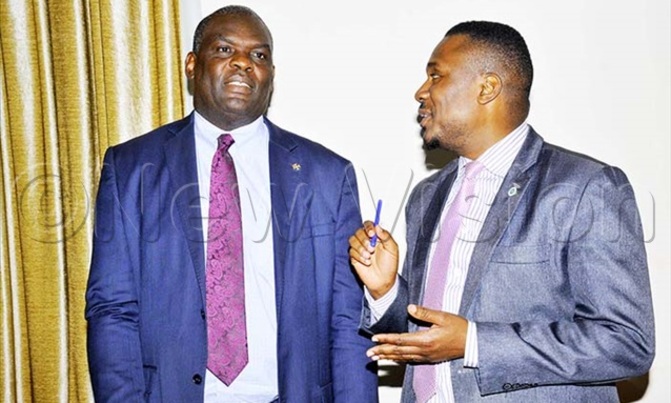 According to Deputy Director of Public Prosecutions Charles Elem-Ogwal, they want to get involved in the investigations of cases at an early stage.
CRIME INVESTIGATIONS LAW

The Directorate of Public Prosecution (DPP) has developed a national prosecutions policy which among others seeks to give it a leeway to directly get involved in the investigation of criminal matters at an early stage.

According to Deputy Director of Public Prosecutions Charles Elem-Ogwal, they want to get involved in the investigations of cases at an early stage because of shoddy investigations done by Police which has seen a number of potential criminals go free.

"Many times we direct the police to carry out investigations and we are largely ignored. We have to beg the top bosses in Police because we have no enabling law to impose our directives and it is high time we come up with a law streamlining our work," Ogwal said.

Adding, "We hope this policy will be validated as soon as possible because it is really a challenge to operate without an enabling law."

Ogwal projected that prosecution led investigations will be more efficient since the investigators will be guided on the necessary evidence required for the case to succeed.

Efforts to get a comment from Police spokesperson Fred Enanga proved futile as his known phone was switched off. Also, the various calls made to his deputy Polly Namaye went unanswered.

Ogwal made the revelation yesterday during a workshop to validate the national prosecutions policy at Imperial Royale Hotel in Kampala yesterday.

The draft policy which is intended to boost justice for all was conscripted by a team of legal experts led by Makerere University law don Dr Daniel Ruhweza.

Ruhweza says that once the policy is adopted, the DPP will have control over the quality of investigations which impede the prosecution of cases.

"Once this policy is validated, the DPP shall be able to supervise the quality of investigations at the earliest stage to ensure compliance with investigative procedures," Ruhweza said.

Currently, it is the Police solely carries out the investigations and later defers the file to DPP for advice.

Ruhweza also advocated for the amendment of the Constitution to provide for a prosecutorial alignment of activities like the establishment of the Office of the DPP Act that details the roles, functions and obligations of the DPP.

"Article 120 of the Constitution which gives DPP prosecutorial powers is not conclusive and needs to be amended," he said.

The proposed policy all caters for witness and victim's protection and punishment for unethical prosecutors.

It is also intended to give DPP powers to supervise all institutions with a prosecutorial mandate like Uganda National Bureaus of Standards (UNBS) to streamline the conduct of all prosecutorial work. Currently, DPP has no mandate to supervise them.

Out-going DPP Justice Mike Chibita explained that the purpose of the policy is to guide prosecutorial agencies and institutions to conduct, exercise and perform their powers under a coordinated and consistent justice system.

"The policy is a bedrock for supportive Acts of Parliament and attendant regulations to streamline the conduct of all prosecutions and to enhance public confidence in the justice system and contribute to broader efforts to ensure a crime-free society," Chibita noted.

Chibita also supported the proposal to scrap private prosecution, noting that it is subject to abuse.

Senior State Attorney Baston Baguma advocated for the transfer of witness fund from Judiciary to DPP's office, noting that sometimes it is used to delay justice.

"I do not why witness money was taken to the Judiciary yet it is the DPP which knows its witnesses and where they are coming from. I think it should be reviewed," Baguma said.