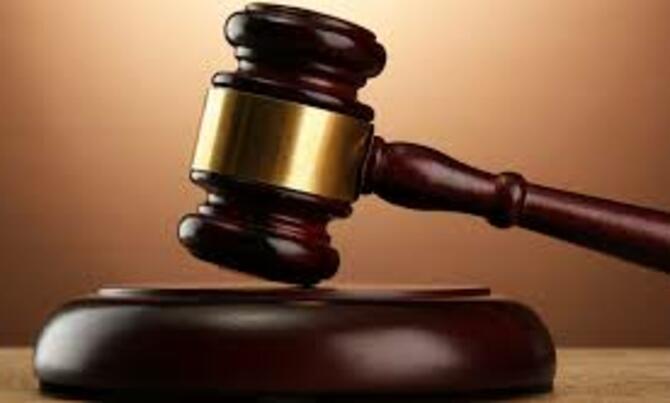 Judge Sekaana noted that although it is true that he was once a lawyer for EC, he took a judicial oath and no one can influence his decision.
High Court Judge, Musa Sekaana, has declined to disqualify himself from the case challenging Electoral Commission boss, Justice Simon Byabakama's continued holding of the office without relinquishing justice of the Court of Appeal position.
Lawyers Erias Lukwago and Male Mabirizi wanted Sekaana to recuse himself from the case on grounds that he was formerly an EC lawyer who could not independently adjudicate the matter.
They also accused Sekaana of expressing bias on them when he allegedly told them to make their 'rubbish submissions' in the matter. However, in a ruling delivered this morning (Tuesday), Sekaana described the recusal application made by Lukwago and Mabirizi as intimidation to him.
"The applicants have not persuaded this court why I should recuse myself from the matter and I find no reason to recuse myself from the case," Sekaana ruled.
Sekaana noted that although it is true that he was once a lawyer for EC, he took a judicial oath and no one can influence his decision.
"The application was politically motivated as the 2021 election road map draws closer because each of us has got his/her own background," he said. His ruling was delivered by Civil Division deputy registrar Sarah Langa amidst tight security.
No journalist was allowed to access the registrar's chambers and efforts to secure a copy of the ruling were also futile as it emerged that it will be ready later today.
"We are shocked because we do not have the capacity to intimidate a judge. Secondly, he has been transferred to Mbarara and we are wondering whether we shall be going there for the hearing." Lukwago said after the ruling.
In a separate interview, Mabirizi said it is unfortunate that they cannot appeal against the judge's decision until the main case has been determined.
The duo has now filed a new application seeking recovery of documents which they claim are very crucial in building their case. They include employment documents for Byabakama and EC Secretary Sam Rwakoojo.
On August 12, 2019, Mabirizi sued the Attorney General (AG) seeking a declaration that Justice Byabakama's continued holding of the office of EC without relinquishing the position of the justice of the Court of Appeal is illegal.
"Article 60(5) of the Constitution provides that a public officer has to relinquish his or her position in that office on appointment as a member of the commission," Mabirizi contends.
Mabirizi claims that the judiciary portal reflects Byabakama as a Justice of the Court of Appeal on a special assignment which he says compromise the independence of the judiciary in dealing with electoral matters.
A group of thirteen opposition leaders led by Lukwago also want Byabakama thrown out office claiming that he is holding the office illegally. They also want Rwakoojo dismissed from office on grounds that he is in office illegally alleging that his contract expired.
They further want the court to declare the ongoing mass registration of voters null and void on grounds that it will disfranchise Ugandans who will be turning 18-years before the elections.
They also want the court to declare that sh32b earmarked for mass voter registration misuse of public funds contrary to Article 59 of the Constitution and Section 19 of the Electoral Commission Act, 2010, which mandates whoever turns 18-years to register and vote.
Byabakama, however, maintains that he no longer performs any functions of the justice of the court of appeal and neither attends any workshop or related activities of the judiciary.
On July 1, 2017, President Yoweri Museveni appointed justice Byabakama the EC chairman replacing Eng. Badru Kiggundu.