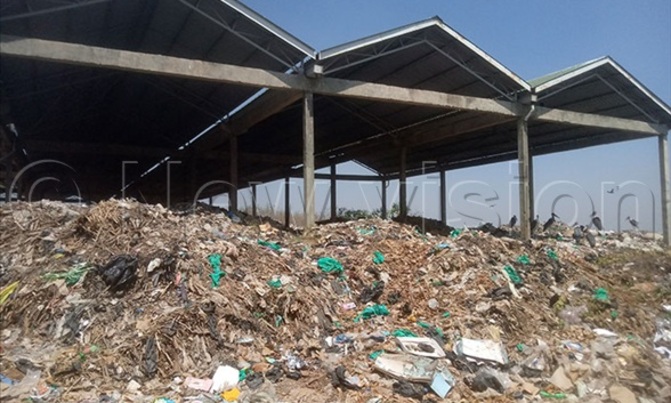 Arua municipality this financial year through the Uganda support to municipal infrastructure development program passed a budget of sh 2b for waste management.
ARUA-Civil society organisations have proposed levying of tax on mixed waste in Arua municipality.
Arua municipality and its neighboring sub-counties are earmarked to become one of the 15 regional cities that will be operational next financial year.
The coordinator rural initiative for community empowerment West Nile Arua, Liberia Munduru said Arua municipality is facing a challenge of waste mixture that is attributed to inadequate staff to sort and separate the waste.
She suggested that there is a need for waste to be managed in households and business premises.
"Arua municipal should come up with a by-law that bans waste mixture so that when the waste reaches the compost plant it can be easily separated", she said.
She implored the authorities to write to business owners restricting waste mixture by having separate bins for the different waste.
Munduru cited the little manure produced from the compost site due to the mixed waste.
Sanyu Doris, an entrepreneur said separating waste would help them to identify biodegradable from the degradable.
"I deal in recycling of plastic bottles and other plastic materials, but if the waste is separated at source then it will help me to get the right materials at the compost site", she said. She says waste management is appalling in the central business district especially the hospital lane.
She suggests that Arua municipal should privatise waste management to different companies so that they can effectively manage the waste.
Arua municipality this financial year through the Uganda support to municipal infrastructure development program passed a budget of sh 2billion for waste management.
This will be used for buying more skips, buying a compressor truck and digging of Fill land for burying non bio-degradable waste.
The in-charge Arua municipal compost waste Gloria Awachango said they acknowledge the challenge of waste mixture.
However, they plan to dig a landfill that will help to bury the non-degradable waste which will also solve the abundant piling of waste in open space.
The environment officer, Arua municipal Mary Dawaru said they plan to have sensitisation programs for the households and business entities though they have no funds allocated at the moment.
Betty Oleru, the head of sorters, Arua municipal compost waste said they have been trained by organizations like RICE-West Nile to recycle non bio-degradable to make construction materials which will help them to support their children in school.
The team leader community initiative for development, a youth group, Michael Mundua said through their sensitisation in some households they have managed to collect separated waste.
They hope that other households adopt the practice so that it not only helps to solve the waste mixture challenge at the compost plant but also offering sustainable incomes for the youth that recycle the plastic materials.