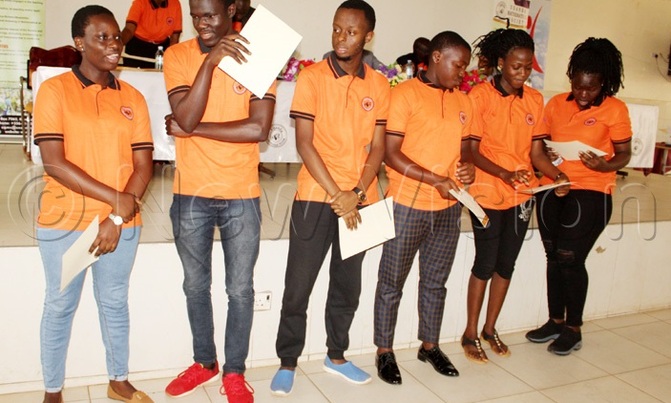 Of the 77 students that took part in the camp, 58 were boys and 19 girls. However, out of 26, only 2 are girls.
EDUCATION MATHEMATICS

KAMPALA - A total of 26 students out of 77 who have been undergoing intensive training in preparation for the upcoming International Mathematics Olympiad (IMO) in Russia have been selected for further training.

The students have been undergoing a week-long training at Light Academy Secondary School in Lweza.

From the 26 who will go for another week's training, six will be selected to represent Uganda at both the Pan African Mathematics Olympiad (PAMO) between March and April in Tunisia and IMO in Russia later this year.

According to the Uganda Mathematics Society (UMS) president, Ismail Mirumbe, the contestants were examined in the areas of geometry, number theory, algebra and combinatorics following the IMO board regulations.

"Mathematics is not difficult but only a challenge. Like any other challenge, we have to find solutions. Getting a wrong solution is easier than getting a correct one, but never give up. In math, the starting point matters and if you have passion, you will always make it," Mirumbe said.

The IMO is the world championship mathematics competition for youth under 20 hosted by a different country each year.

Uganda was admitted into the competitions in 2011 with the first batch of students representing the country the following year in Argentina.

Last year six Ugandan students represented the country in the United Kingdom with support from the Romanian Mathematical Society.

Addressing the students on Saturday, Herbert Rusoke, the Commissioner Corporate affairs at Uganda Revenue Authority (URA) encouraged students to put more effort into learning mathematics.

"The camp helped you improve on critical thinking, which is key in problem-solving. You need this critical thinking to get the right solutions for all the challenges faced in this country and Mathematics plays a big role," Rusoke said.

He noted that there is no way society can run away from mathematics, which is at the centre of everyone's life.

Shafick Kayemba, a senior four student at Light Academy who was the best student with a score of 102, said he loves mathematics and is ready to represent Uganda if he wins the final round.

"Math is not hard but it just mentality carried by some people. I want to be an engineer, and I will need mathematics. That is why I'm giving it my best and would like to show the world how I love it," Kayemba said.

Rosler Nagujja, from St Mary's Namagunga, said she dreams of specializing in mathematics at university and this competition is timely as he waits for his senior four results.

"I'm passionate about mathematics, I would encourage all girls to like it," Nagujja said.

Of the 77 students that took part in the camp, 58 were boys and 19 girls. However, out of 26, only 2 are girls.

The camp is being facilitated by Sean Elliot, Micheal Ren, and Violet Felt, American students from Massachusetts Institute of Technology in the US.