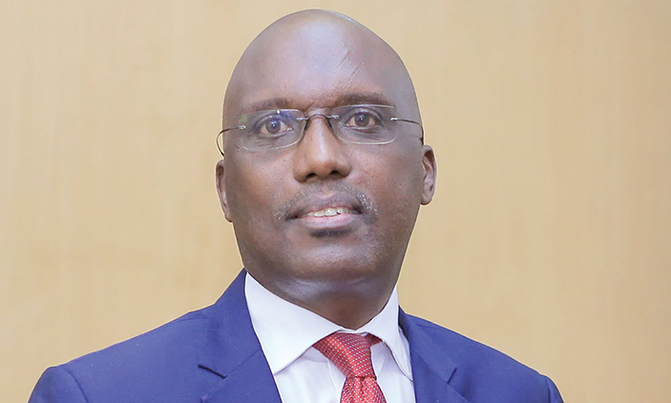 Enabling prudent management of startups will contribute to the attainment of the Sustainable Development Goals 2030
By Bemanya Twebaza
Innovation remains at the heart of Uganda's development agenda. Most importantly we now have an opportunity to leapfrog Uganda's growth through solving the most pressing challenges in the country.
Digital technologies have transformed the way we live and work. They've revolutionized industries as such as the media, retail and financial sectors. In some cases, digital technologies have disrupted whole industries - forcing companies to forge new business models and develop new service offerings.
The Uganda Registration Services Bureau is taking stock of these technological gains being registered by our young and relentless innovators. To support the growth of the innovation ecosystem in Uganda, URSB has deployed its network of Technology and Innovation Support Centres (TISCs) throughout the country.
URSB is the national focal point office for TISC in Uganda. TISC is a program supported and facilitated by WIPO (The World Intellectual Property Organization) launched in 2009 with the intent of building a culture of innovation. The TISC program provides innovators with access to locally based, high-quality technology information and Intellectual Property (IP) related services.
At the forefront of Uganda's 4IR agenda, URSB also helps inventors to exploit their innovative potential to create, protect, and manage their intellectual property (IP) rights. As of December 2019, there were over 27 TISC host institutions including the TISC at the Training room, URSB Head office open to the public. Globally, over the last 10 years, 864 TISCs have been established globally.
Most importantly, the TISC centres are based in Institutions of higher learning and research institutions such as Makerere University (Main Library), National Agricultural Research Organization, Uganda Industrial Research Institute, Kyambogo University and Mbarara University of Science and Technology under the Consortium for Affordable Medical Technologies (CAMTech) innovation hub among others.
The services provided by the TISCs include easing access to online patent and non-patent (scientific and technical) resources and IP-related publications. URSB also facilitates the TISC centres with assistance in searching and retrieving technology information. Furthermore, training in database searches are conducted. The demand for TISC services continues to grow, this means that we must allocate more resources to support innovators.
The overall benefit is that the technology and innovation support services offered by TISCs create real value, resulting in technology transfer and IP commercialization. URSB strives to support these innovative processes because it recognizes the risk or danger posed by technological inequality.
In fact, talent is evenly distributed but the opportunity is not.
Through the TISC, URSB is able to facilitate business in general and start-ups in building business competitiveness through the use of IPRs, cultivate resilience and give SMEs a fighting chance at survival.
This is owed to the fact that not all innovators have local access to technological insight and related IP services they need to fully capture and protect their IP rights.
In addition, enabling prudent management of startups will contribute to the attainment of the Sustainable Development Goals (SDGs) 2030 by providing on-the-ground IP information and support to innovators where they need it most.
The opportunity for Uganda is nevertheless considerable. However, more must be done to increase the momentum of digital skills acquisition among people of working age. This will build Uganda's future workforce which is prepared to match the needs of the fourth industrial revolution.
The writer is the Registrar General, Uganda Registration Services Bureau