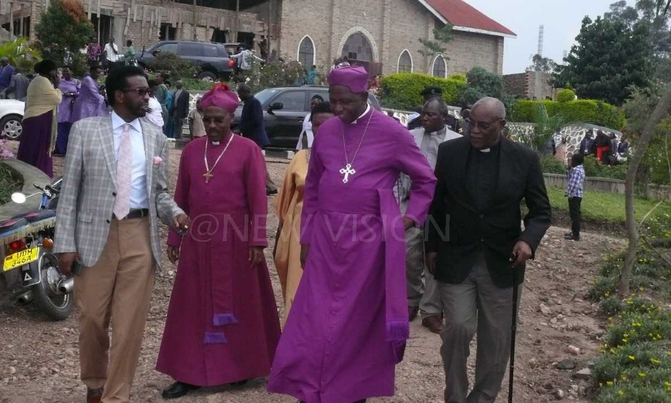 It is better to retire when you're still strong and energetic, that's when you can become relevant for your family.
The Archbishop of the church of Uganda, Stanley Ntagali, has said that retiring early is healthy because you give your family and relatives time to be with them.

"My wife Maama Beatrice Ntagali is the happiest person for my retirement because she knew I will have enough time for her and entire family," he said.

Ntagali said this on Thursday while on his farewell trip in Rukungiri at North Kigezi diocese Kinyasano.

Ntagali was received in the diocese on Wednesday evening at Kahengye River a border of North Kigezi and south Ankole diocese and later led by motorcade to Kinyasano hill about 25km away.

"It is better to retire when you're still strong and energetic, that's when you can become relevant for your family.

For over forty years I have been moving all over the world on evangelical mission and I have given very little time to my family and relatives whom I must compensate," he said.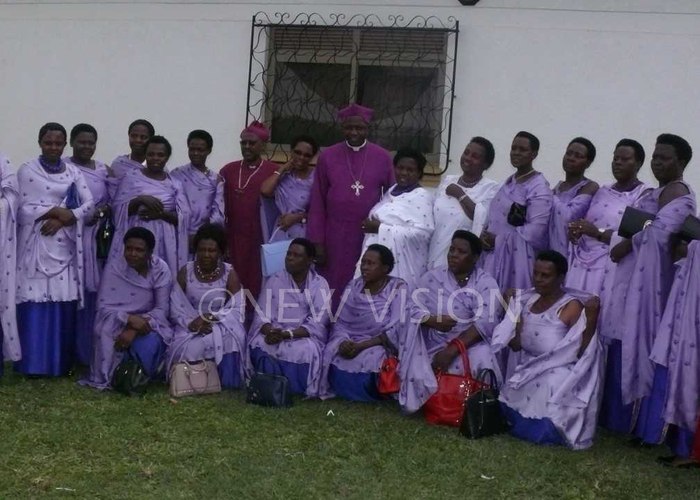 Ntagali was answering former Rujumbura Member of Parliament also Rukungiri district NRM chairperson, Jim Muhwezi who requested the church to amend the constitution on age limit so that they can still serve after 65 years when one is still strong.
Muhwezi, who also donated a cow to the outgoing Archbishop, said that church should also get "Magyezi" of the church to amend the constitution.

"You are very young and energetic and according to how the choir sung surely you did well and Christians still needed your service, its high time you think of amending the constitution so that you can still serve people of God after 65 years," Muhwezi said.

He added that he was moved by the testimony of the archbishop about sectarianism which has become the biggest problem of the country's development.

Muhwezi also revealed that he is a victim of intolerant propaganda that was spread in the whole district against him which he said was a reason to why he lost his seat.

"But I am happy that we reconciled as leaders and we agreed to stop the envy in our district which cannot bring development," he said.

Muhwezi added that any place to develop, unity must be there to see things moving.
He urged Ntagali to join retired archbishop Henry Luke Orombi in preaching the gospel of God in the country.

However, Ntagali said the biggest gift he has got from all Christians, is the smile which they give him wherever he goes.

"Am just remaining with two visits in Karamoja as I conclude farewell trips in the whole country but am extremely happy for the smiles I see in your faces whenever I go," he said.

Ntagali has worked on a number of projects in eight years and among those is completion of Church house, starting a medical school at the oldest hospital in Mengo among other things.

Bishop Benon Magezi of North Kigezi praised the outgoing archbishop for installing him as 5th bishop of North Kigezi three years ago.

"This is one of the peaceful dioceses in the province because whenever we have problems, we solve without causing an alarm," he said.

He added that North Kigezi has never failed to submit provincial quota in time ever since they got a diocese status.

Head of laity, Canon Sabiti Mahirane said Ntagali was an exemplary Archbishop who did a lot of projects in short time he has been in office. He handed of ten cows which were in an envelope to help him in his retirement age.

However, Ntagali stated that after paying the loan incurred during the completion of the church house, part of the income from it will help the retired clergy to have a monthly salary from it.