The Siri Muyembe singer was welcomed by Vision Group chief executive officer Robert Kabushenga
ENTERTAINMENT
Ugandan musician Rema Namakula Ssebunya on Wednesday visited Vision Group offices ahead of her concert dubbed 'REMA LIVE IN CONCERT.
The concert will take place on February 14, 2020 (Valentine's Day) at Hotel Africana, Nile Hall in Kampala.
New Vision has partnered with the singer in promoting the concert
The Siri Muyembe singer was welcomed by Vision Group chief executive officer Robert Kabushenga
Namakula had a chance to visit all Vision Group platforms, including New Vision Newspapers, Kampala Sun, Bukedde Newspaper, Bukedde Radio, Bukedde Tv, Urban Tv, and X.FM
She thanked Vision Group for the support, which has made her popular.
Vision Group CEO Robert Kabushenga chats with Rema at Vision Group offices. Photos by Abbey Ramadhan
Kabushenga with Bukedde TV presenter Jamila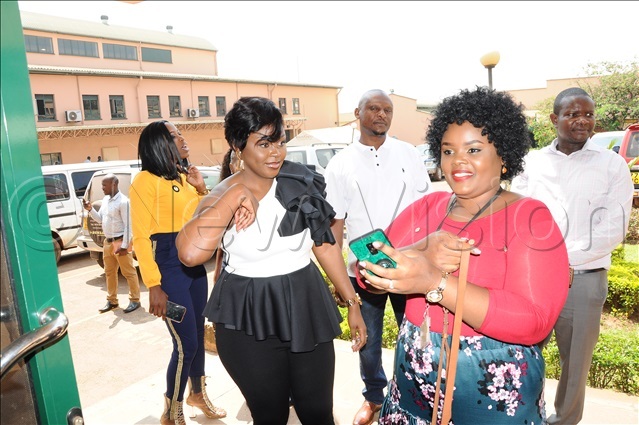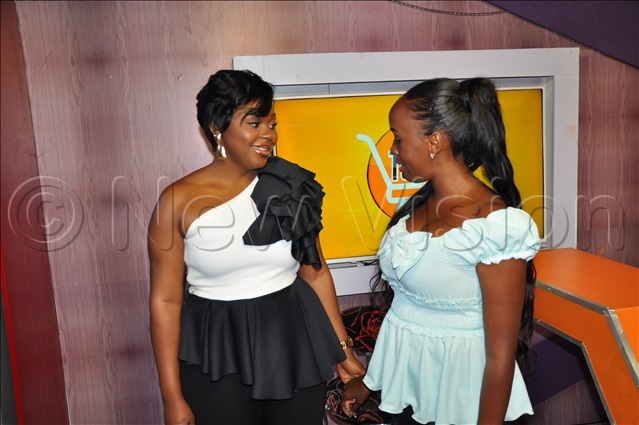 Rema with a Bukedde TV presenter
Rema visiting XFM
Rema with Rebecca Kyobutungi of Bukedde TV
Rema with Kabushenga and other New Vision staff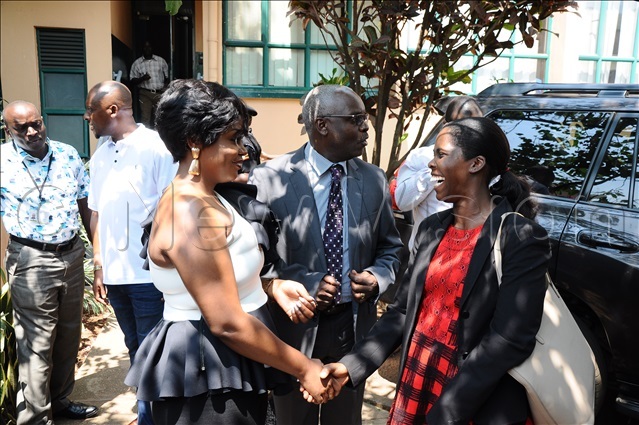 Rema during her tour with Kabushenga
Singer Rema with other Vision Group staff
Rema interacting with Bukedde Newspaper's Margaret Nankinga in the Bukedde newsroom
Bukedde's Geoffrey Kulubya, Semei Wessali and Nankinga
Rema touring the Bukedde newspaper newsroom
Rema interacting with business deputy editor Ann Mugisa (right) and other employees in the New Vision newsroom
Rema sharing a light moment with New Vision sub editor Doreen Kajeru
The musician taking selfies with Vision Group staff
Rema with Saturday Vision newspaper editor Hilary Bainomugisha aka Dr Love
The musician with the Her Vision pullout editor, Joy Abo
Rema taking a selfie with sub editor Tina Sheila Namubiru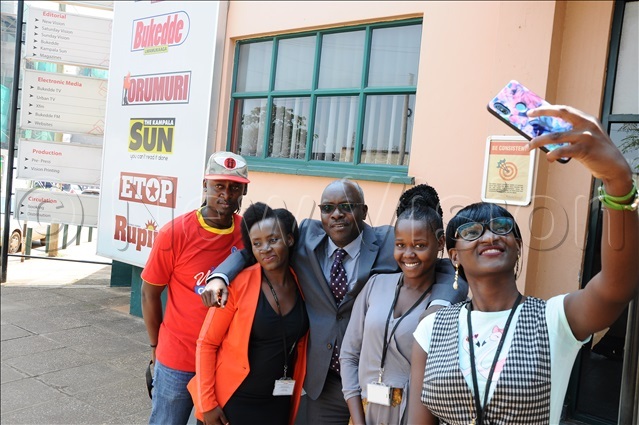 Kabushenga with New Vision employees
Kabushenga with one of the Police officers who guard the Vision Group premises
Rema visiting the New Vision website team
Kabushenga with the Police officers who guard the Vision Group premises
The musician interacting with New Vision news editor Hellen Mukiibi
Rema with New Vision staff