Every day we bring you a selection of photo highlights and here is what we have for today
Makerere University holds 70th graduation ceremony

Makerere University's 70th graduation ceremony is underway. The Minister of Education and Sports Janet Kataha Museveni, who is also the First Lady is the chief guest at the first day of the graduation event.

The ceremony has also been graced by Prime Minister Dr. Ruhakana Rugunda, University Chancellor Prof. Ezra Suruma and Vice-Chancellor Prof. Barnabas Nawangwe. Photos by Alfred Ochwo



Tumwebaze hands over office to Nabakooba

The outgoing Minister of Information and Communications Technology(ICT) Frank Tumwebaze has handed over office to Judith Nabakooba the newly appointed ICT minister at the ministry of ICT head offices in Kampala. Photos by Karim Ssozi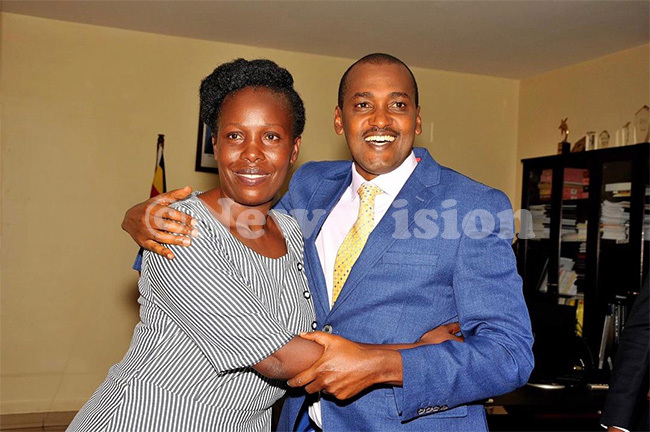 Woman found dead in Bundibugyo

A woman identified as Vumiliya Namandi has been found dead in Kisenyi cell, Bundibugyo town council, Bundibugyo district. Police has taken the body to Bundibugyo Hospital for postmortem.

Police detained some people to help in the investigation


URA boss wants OTT scrapped

Uganda Revenue Authority (URA) boss Doris Akol said the OTT (over-the-top) tax is not performing well. Members of the committee tasked her to explain her suggestion to scrap the tax but no sooner had she started to explain than the Chairperson of the finance committee Henry Musasizi stopped her.
Commissioner General of URA

He said it is not her jurisdiction to make such a suggestion; however, he advised her to inform the finance minister to table it in Parliament.

URA officers also urged Parliament to amend the law on rental income so as to get the maximum benefit from rental income tax. The team was appearing before the committee of finance at Parliament.