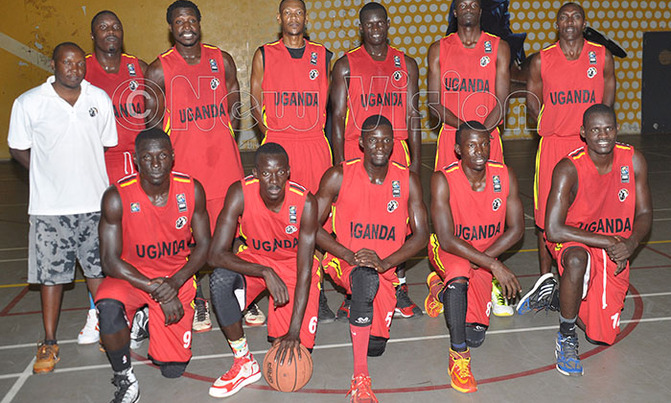 No player did more or was more locally, regionally and on the continent than Jimmy Enabu.
BASKETBALL
The last decade saw Ugandan basketball reach greater heights than all the previous decades combined. It was that glorious. Several stars accounted for the success so it is not easy to name the past decade's top five. Still, some were particularly brilliant and will always be associated with the best 10 years of Ugandan basketball. Here' a list of the top five, ranked from the fifth to first.

5. James Okello

He's proof of the power of hard work and determination. James Okello is not exactly a basketball artist but his blue collar grit has taken places, led him to a plethora of accolades. Six National Basketball League (NBL) titles, two FIBA Zone V championships and appearances at the Afrobasket Championship and Africa Club Champions Cup, not to mention his 2018 Finals MVP crown, Okello was unquestionably great.

4. Joseph Ikong

He may have managed just one NBL title in the 2010s but Joseph Ikong was certainly one of the best. The unprecedented dominance of the City Oilers meant much of his brilliance was not rewarded with the ultimate prize but Ikong was, for much of the past decade, an incredible NBL force. Of course, his best moments were on the international stage where he contributed to Uganda's unforgettable 2015 and 2017 Afrobasket campaigns.

3. Stephen Omony

Considered by many as Uganda's greatest basketball player, Omony featured prominently in the past decade even though he obviously played his best basketball in the decade before. He was still at level most only dream about. He was a key protagonist in Ugandan basketball's greatest moments - the 2015 and 2017 Afrobasket campaigns - with the belated successes that followed his transfer to the City Oilers really just bonuses.

2. Stanley Ocitti

No Ugandan has been to a higher level than Stanley Ocitti, who flirted with an NBA career in his time at NCCA Division 1 with UConn and Binghamton back in 1999. Incredibly, when he first represented Uganda in 2014, he was still remarkable. In fact, he was the cornerstone for the Silverbacks in both the 2015 and 2017 continental bids and the City Oilers 2016 and 2017 FIBA Zone V Clubs Championship title runs and Africa Champions Cup trips. Without Ocitti, the delightful story of Ugandan basketball in the past 10 years would not exist.

1. Jimmy Enabu

No player did more or was more locally, regionally and on the continent than Jimmy Enabu. His switch from Power to the City Oilers at the start of 2013 is one of events in sports that reshape history. Enabu made that often elusive talent leap when he joined the Oilers and not only starred in every Oilers glorious moment but played with a quality that often boarded on world-class. Enabu had the ability to elevate his game to incredible levels and yet you still saw layers of untapped potential.