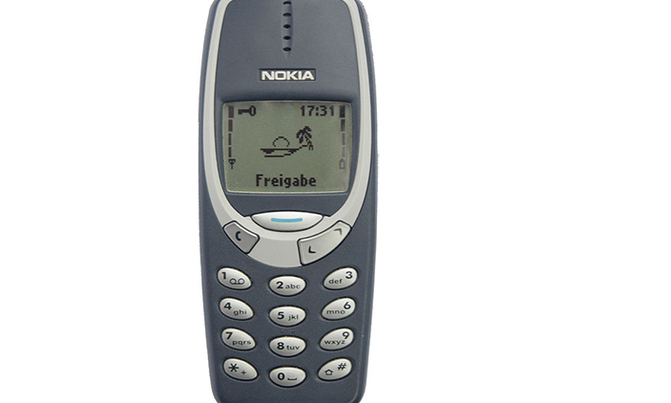 Many Jokes have been made about the 3310, some claimed if it hit a tiled floor from a fall, It would break the tiles.
TECHNOLOGY
It can never be truer that you will never love a phone more than your first one.
If you remember the endearment with which you treasured your first communication toy( that is if you had never used a pager before), the social strata you would command telling others to reach you on your mobile number or the financial dent it caused you ( or your sponsor), then you have no story to tell to the generations you birth, or the generation that now exists that has never felt that pinch. Here are the phones that rocked the early 2000's.
Nokia 3310
Many Jokes have been made about the 3310, some claimed if it hit a tiled floor from a fall, It would break the tiles. Simply put "the thing" was nearly indestructible and that is literal by the way. The phone carried rare features for the time including a calculator, stopwatch and a reminder function.
It also came with the popular nokia game, Snake II. First announced in September 2000. The 3310 had a Removable BMC-3 (NiMH) 900 mAh (Don't ask, go read about batteries) that was responsible for "alien-like" standby time, 1.5-inch backlit monochrome graphic LCD display and also featured monophonic ringtones.
(Don't you miss them those melodies?? Pun intended). Before we forget… the phone had…(wait for it….wait for it…) Built-in 1 KB Memory. Yes you read that right 1KB memory. Moving on..
Motorola Razr
Thin, Sleek, light, shiny are some of the terms often mouthed when it comes to the Motorola Razr (Pronounced "razor"). If there were "slay queens" at the time, this was the ideal phone for them.
All aside, this 2004 gadget was a real beauty. Initially released as a fashion statement phone, and clearly marketed as such; The Razr's price was quickly lowered to cater for rising demand, and there was no stopping for this phone.
In its 4 year lifetime, the brand sold more than 130 million units (in its V3 model), becoming the best-selling clamshell (Or in Ugandan commonly known as flip phone in the world to date). The Razr featured a 2.2 inch screen with 176x220 pixels resolution and allowing 9 lines, a 0.3MP camera without video recording, 5.5MB internal storage, and a 680mAh battery. Sadly there was no lasting success to this baby.
T-Mobile Sidekick
Produced in 2002, The Danger Hiptop, also re-branded as the T-Mobile Sidekick, Mobiflip and Sharp Jump was a GPRS/EDGE/UMTS smartphone that was produced by Danger, Inc. from 2002 to 2010. (there are rumors of its return soon we don't quite know where that ended).
The sidekick was a side-slide phone and oh well that is all we know of the phones initial release version, and oh it's the one that used to appear in many screen titles. (Or something close to it)
BlackBerry 7230
Enter 2003 and we have entry of the first color blackberry phones from the 7000 series. Earlier monochrome models included the blackberry6230 and blackberry 6720. The 7230 featured Monophonic ringtones, 16MB storage memory and close to 1MB RAM.
The phone like its monochrome models before had a QWERTY keyboard. Pretty sure you never saw this phone but to give "those who know" a "feel good" sense, four years later the blackberry curve line was released and five years later years the Bold series was released.
Sony Ericsson w800 and Sony Ericsson K750 (Walkman)
Music lovers, there was something for them too. And that came in the form of the Sony Ericsson K7X series and W8x series also known as "walkman". Coming from audio masters Sony, these phones did not disappoint one bit on the audio front especially.
Both phones features 34MB Internal memory storage which was expandable by a Memory Stick Duo Pro of up to 2 GB although the w800 came with one of 512 MB as stock and the K750 came with a 64 MB Sony Memory Stick PRO Duo included .
Both had a 2MP back camera with LED flash and could be used for SMS, EMS, MMS, Email and Instant Messaging. Additionally the W800 had a flight mode function where all radio signals could be switched off and the phone works as an essential music player(Hence the name Walkman)
Samsung T100
Humans love power and nothing ever felt like literal power in your hands than being able to end a call by dramatically slamming shut your flip phone. Enter the Samsung T100. A phone that gave you just that.
No wonder by 2003, slightly a year after its initial announcement; had sold over 10 million units worldwide. It was the first mobile phone to use a thin-film transistor active-matrix LCD display. (There you go nerds more for you to read).
Nokia N95
This phone was announced in the last quarter of 2006. The N95 had a two-way sliding mechanism (up and down), which could be used to access either media playback buttons or a numeric keypad.
It was so heavy, but it had an actual camera in it at the time (5MP), so all its sins were largely forgiven. A high-end model it truly was and was actually marketed as a "multimedia computer".
It was Nokia's first handset to feature a Global Positioning System (GPS) receiver, used for maps and turn-by-turn navigation, and their first with an accelerometer.It clearly was one of the first phones with support for 3.5G signals.
The N95 came with 160MB internal storage and 64MB RAM with a card slot allowing for expansion up to 8GB. Oh, before we forget… It had a selfie camera as well aTV-out port.
Nokia 6310i
This comes as a bonus mention, but do not underscore it as a minor. This has been largely ranked as one of the best handsets Nokia has ever made. Attribute that to its simplicity, robust nature and amazing battery life (Up to 17 days standby time).
It was one of the line of Nokia phones that were included in mercedes benzes of the time and was mainly marketed as a business phone.
We have covered what we could, But tell us, What was your first phone?