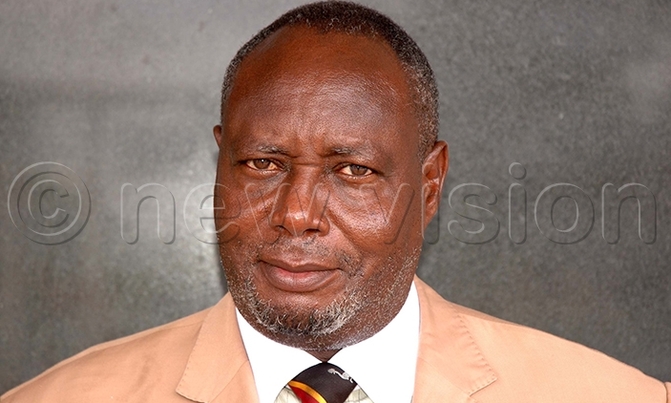 He also served as a member of the Uganda Land Commission from 2003 to 2006
A piece of history died on Sunday morning, with the passing away of Fredrick Douglas Mwanja Mukisa, also known as Fred Mukisa. The former state minister of fisheries was 70.
"I understand Mukisa has died after battling cancer for a long time," Asuman Basalirwa, the Bugiri Municipality MP, told New Vision.
Mukisa was falsely announced dead on social media about five months ago.
Mukisa fought illegal fishing and restored sustainable fishing on Uganda's lakes. He was also an expert in rural economy.
In 1998, he was appointed the minister of state for fisheries, serving in that capacity until 2001.
He was reappointed in the same docket from June 1, 2006, until May 27, 2011, when he was replaced by Ruth Nankabirwa.
He also served as the Member of Parliament representing Bukooli County Central in Bugiri district from 2006 to 2011.
During the 2011 national elections, Mukisa lost to Haji Siraji Lyavala in the National Resistance Movement primaries.
Lyavala, in turn, lost to Wafula Oguttu of the Forum for Democratic Change (FDC) in the general election.
Born in Bugiri district on April 4, 1949, Mukisa was to later earn Bachelor of Arts degree in economics, specialising in rural economy, from Makerere University.
He also had a postgraduate diploma in education and a master's in education planning and management, from the same institution.
Mukisa started as a teacher of economics and accounting in a high school in Kenya from 1976 to 1978.
He returned to Uganda and worked as a revenue accountant at Kakira Sugar Works in Jinja, from 1979 to 1981.
He then went back to Kenya and worked as the headteacher at Ekwanda High School, from 1981 to 1985.
From 1976 to 1984, he was an examiner for the East African Examinations Council (EAEC).
Following the capture of power by the NRM in 1986, Mukisa returned to Uganda and worked as a political mobiliser for the NRM in the Busoga sub-region from 1986 to 1987.
In 1987, he was appointed the Resident District Commissioner (RDC) for eastern Uganda, in which capacity he served until 1991.
He was then transferred to the NRM headquarters in Kampala, where he served as the deputy director of the NRM secretariat from 1994 to 1998.
He also served as a member of the Uganda Land Commission from 2003 to 2006.