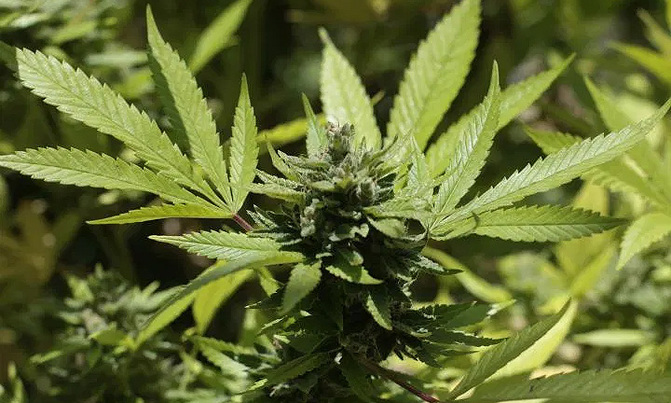 Besides malaria treatment, global medical reviews have indicated that using marijuana medically may help to treat epilepsy, chronic pain and cancer symptoms.
AGRIBUSINESS

Marijuana growing is one of the new potential lucrative businesses in Uganda.

As part of the preparations to undertake legal and commercial production, the agriculture ministry has embarked on research for the crop.

According to agriculture minister Vincent Ssempijja, the research is aimed at ascertaining the best marijuana seeds for medicine.

It will also prepare the ministry on determining fertilizers, pesticides and other agricultural supplies for marijuana growing in the country.

"Marijuana as a crop is new to the sector. We have to prepare our technical personnel to guide potential farmers on the best practices," said the minister.

Ssempijja told New Vision that as by law, his ministry is mandated to formulate, review and implement national standards and also enforce them along the agriculture value chain.

Since marijuana is set to be a future cash crop for the country, he said, through the studies, the ministry will be able to determine standards for marijuana accepted for export.

Additionally, the studies will enable the agriculture ministry to determine the marijuana harvest handling before it is exported.

"We are required to control and manage anything of commercial and consumption that is grown in the country. This explains why we embarked on research," he said in the interview.

Agricultural ministry institutions such as the National Agricultural Research Organisation (NARO), Ssempijja added, need to position themselves on the new technologies regarding marijuana.

"The agriculture ministry will be given the responsibility to license marijuana farmers in the country, just like other crops. Therefore we needed these studies," he said.


As part of their studies, the agriculture ministry is monitoring and supervising firms that are growing marijuana.

Although he confirmed that certain firms are already growing marijuana, Ssempijja declined to divulge details on whether they are licensed, including the country of origin.

In 2018, New Vision exclusively reported that an Israel firm, Together Pharma Limited, had secured land in Uganda to grow the crop.

The company said it had closed a deal to supply cannabis oil to a Canadian firm and that the contract could potentially give Uganda hundreds of millions of dollars in revenue.

Besides malaria treatment, global medical reviews have indicated that using marijuana medically may help to treat epilepsy, chronic pain and cancer symptoms.

Last month, New Vision reported that four firms were growing marijuana without licenses in Nwoya, Kasese and Nakasongola districts.

According to sources, the said firms are growing the 'weed' on land measuring over 7,000 hectares and still need more.

Some of the firms growing marijuana that were mentioned by the source included Prime Ranchers located in Bamugolode in Nakasongola, Urban Properties in Nwoya and Eximo Holdings in Kasese.

However, the source was cagey on revealing details of the fourth firm.

New marijuana policy

Minister Ssempijja revealed that government is preparing to develop a marijuana policy that will guide on implementation of regulations for the crop.

"We are working with the line ministries such as internal affairs and health on what should be considered. We have laws on medical cannabis, but they are not clear," he said.

Dr. Micheal Bukenya, the chairperson of the Committee on Health at Parliament, says they are yet to consult them on the proposed policy.

"We have not heard from the sectoral ministries on marijuana growing. We just read stories in papers," he said.