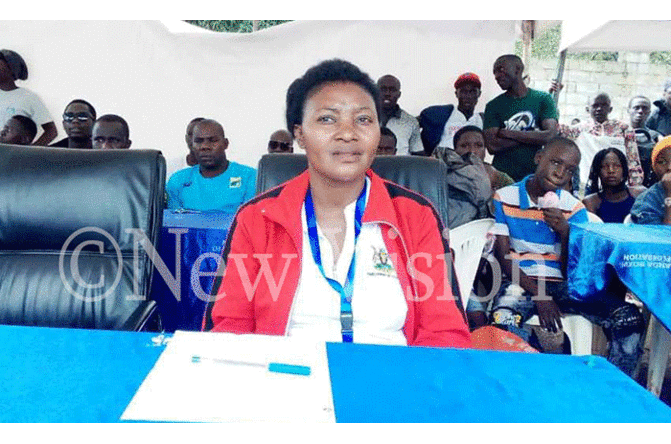 The Olympics trials started on Monday and shall run for a full week.
BOXING


Kasese Woman MP Winnie Kiiza has tasked government to increase its budget to sports arguing that sport was a uniting factor that brings together Ugandans regardless of their political affiliations, religion, and tribe.

The vocal and former leader of the opposition made these remarks on Tuesday at the Lugogo Hockey Grounds while attending the Olympics trials for the Bombers team selection for the Africa Olympics qualifiers due next year in the Senegalese capital Dakar.

"I want to appeal to the government to increase the funds it injects in the Ministry of Education and Sports. Sport is the only thing left that unites all Ugandans. Therefore people in positions of influence do whatever you can to lift sports in Uganda," Kiiza advised.

Kizza was left disappointed by the facilities, under which the team trains, the nature of the fighting rings which are not up to standard and the cries she has heard from other sports federations over insufficient funding from the government.

"These fighters you see here when they leave the country they lift our flag up and high but look at the boxing rings they are fighting in, there is no shade what happens if it rains now?" she questioned.

She was however amazed by the Uganda Boxing Federation's initiative of partnering with UNAIDS to use sports to educate boxers and the general public on how to control and fight the spread of HIV/AIDS in Uganda in their campaign dubbed 'Boxing HIV out of Uganda'.

"I want to appreciate UBF for the good initiative of using boxing to educate people on HIV/AIDS, I have been told boxers get tested before stepping into the ring, others have been given counseling on how to protect themselves from catching and passing on the virus to others and that is a good thing," she concluded.

The Olympics trials started on Monday and shall run for a full week. Boxers in different weights shall battle one another until the final boxer to make the Bombers team to fly to Dakar Senegal next year for the 2020 Tokyo Olympics is got.