Jidenna tantalises fans with his best of the best at Sunday's edition of Blankets & Wine at the Indian Association Grounds.
JIDENNA BLANKETS & WINE 2019

He is Jidenna Theodore Mobisson, but most, if not all, of you know him as, simply, Jidenna. Well, the American rapper, singer and songwriter was in Kampala at the weekend and he headlined Sunday's edition of Blankets & Wine, East Africa's premier music experience.

New Vision's Karim Ssozi captured the moments from the well-attended event at the Indian Association Grounds.

_______________________


Fans had the perfect opportunity to have an up close and personal experience with the musician they love to listen to on their airwaves . . .




And he did not disappoint at all . . .




The revellers at the Blankets & Wine event felt Jidenna's music flow through them on a night of kind partying weather.




Such was the kind of mood among the huge crowd . . .




And the classic man on the stage did well to rock every single person at the event in Kampala.




All the spotlight on the American musician, who has a huge following in Uganda.



_______________________


A night of partying and more partying got revellers on their feet all throughout.




MASSIVE TURNOUT!




Curtainraisers warmed up the stage for the main performer.




They loved every bit of the night.




Awesome music flowed generously.




There was plenty to eat . . .



_______________________

Earlier in the day, the weather was kind enough to whet the appetite of those that turned out of the anticipated Jidenna show.




The people who love a great outing came out to the event in various styles.




After a morning of a light shower in Kampala, gloriously warm sunshine couldn't have come at a better time later in the day.


Conversations flowed as generously as did the drinks.


Those who made appearance applied a touch of style and colour to their attire.

Great stuff.


Friends linked up and relished a day out together.


Many came in twos, others in threes while several others arrived in groups of fours and fives.


A huge musician was in town, and these revellers knew just how to make an appearance.

Beautiful outfits, beautiful ladies and lovely smiles!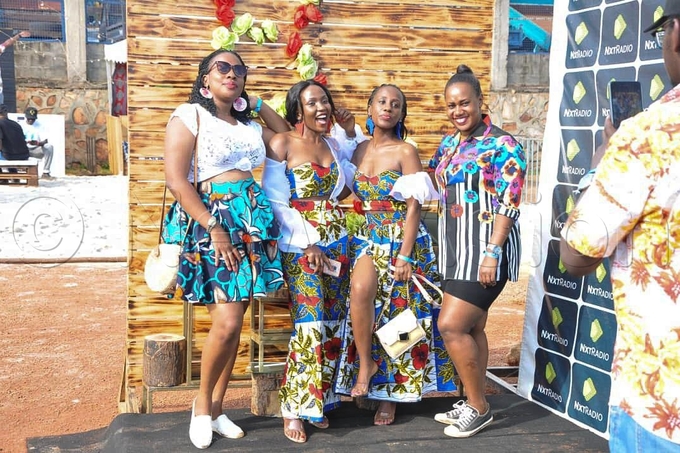 A kaleidoscope of colours and style at the event . . .




Selfie moments were DEFINITELY a feature of the day.


IT WAS ALL ABOUT BLANKETS, WINE AND MUSIC!