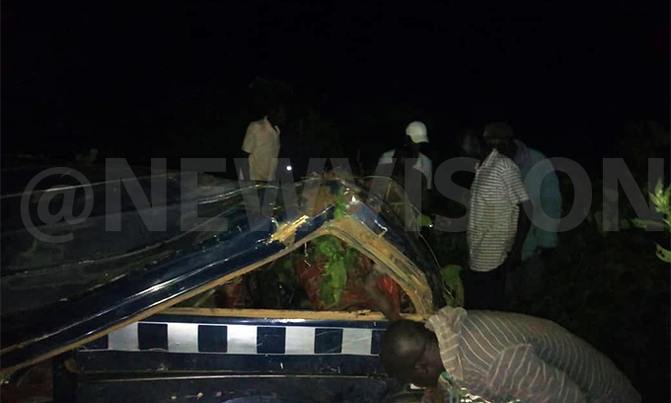 It is alleged that the driver lost control of the taxi after one of the tyres burst
Three people in Mukono are feared dead and an unknown number of casualties have been rushed to hospital after they were involved in a motor accident.
The accident that involved a taxi registration number UAV 021Y occurred at around 09:30 PM on Thursday evening. The taxi that was heading to Nakifuma is said to have lost control and run into a swamp at Mpoma near Mpoma Satellite after one of the tyres burst.
According to an eye witness, the driver fled off. The casualties have been taken to Naggalama hospital and others to unidentified health facility in Mukono town
SOME OF THE CASUALTIES IN NAGAMALA HOSPITAL