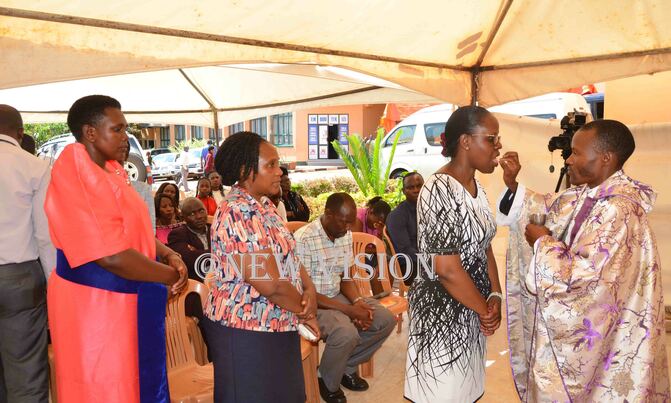 Christians be responsible as you celebrate the christmas festive season.
VISION GROUP END OF YEAR PRAYERS
The assistant parish-priest of St. Jude Thaddeus Catholic Shrine Naguru, Fr. Joseph Kaseeta has asked the employees of Vision Group and all Ugandans to be committed to the Church and the country.

Presiding over the end-of-year mass at the company's head office on Wednesday, Kaseeta blamed people who shun ecclesial and national exercises referring to their habit as "irresponsible."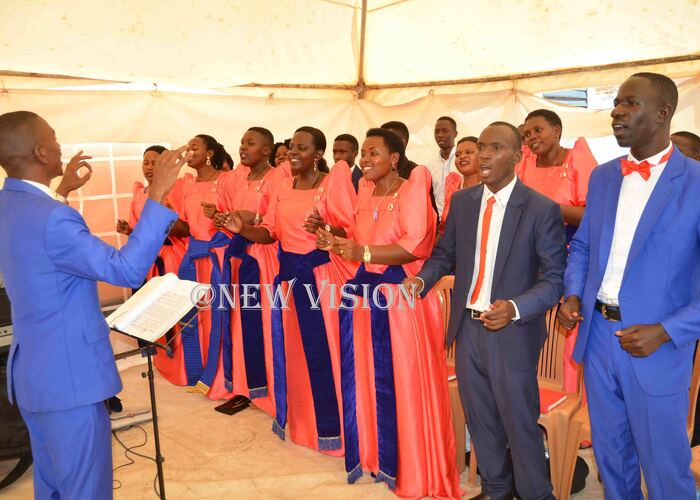 He asked the employees of Vision Group to ensure that their names are registered properly in the system of the Electoral Commission, to ensure that they are eligible voters.

"The Electoral Commission has extended the time for streamlining the voter's register. Please go and check-out your name. As Christians, it is obligatory for us to participate in national exercises such as the Presidential and parliamentary elections.

In fact it is a sin if we refuse to participate in the respective national exercises.

"If you are a supporter of the reigning President, will you be able to contribute to his victory without giving him a vote? If you want some other person to become the President, will he assume victory without your vote? Either way, your vote is crucial," Kaseeta said.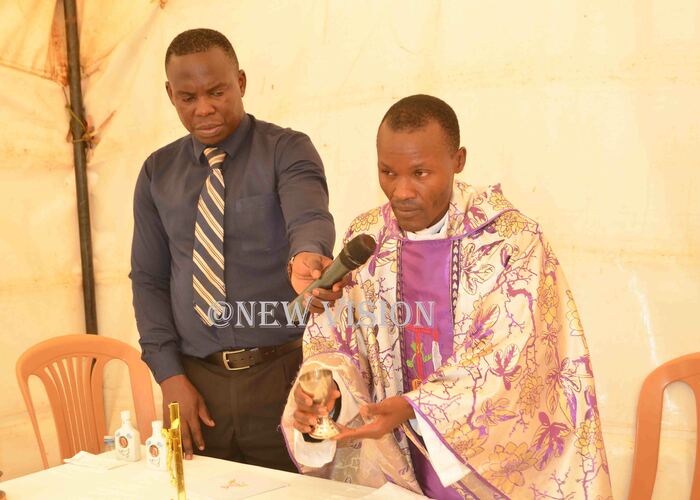 Fr. Joseph Kaseeta performs the consecration rites during Vision Group's end-of-year mass

Kaseeta later asked Christians to be responsible as they live out the happiness of the festive season of Christmas.

He said the child Jesus was born to redeem the human-race from sin, which was why it is wrong for people to indulge in immorality as they celebrate Christmas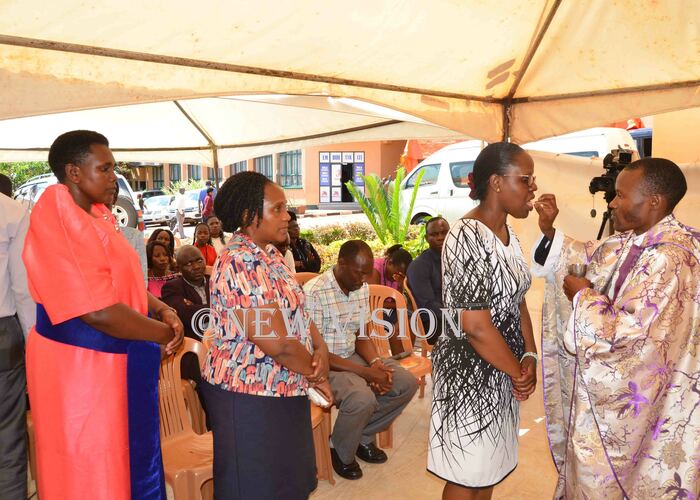 Kaseeta finally wished the employees of Vision Group a merry Christmas and a happy new year.

The mass was animated by the Good Shepherd Choir from Kiwanga Catholic Parish Church.