Institutions should embrace an education system that links students to industries hence addressing the needs of society as well as creating jobs for the youth.
EDUCATION

Institutions of higher learning have been advised to embrace a training model which is demand driven to help in solving society problems.

The call was made by the Dean School of Forestry Environmental and Geographical Sciences Fred Babwetera during the final meeting to end the Demand Driven Teaching (DDT) project.

The DDT Project according to Babwetera is an initiative between the University of Siegen-Centre for International Capacity Development in Germany, Makerere University College of Agriculture and Environmental Sciences and University of Zambia

"It has helped, in addressing basic skills which are not found in regular curriculum like communication, customer care and management skills.

These are skills which are required, but some people don't think they are core, most especially now where we are looking at a youthful population in Uganda counting to 75% under the age of 18.

This project has helped us to understand what can be done to ensure that these young people are trained in a way which will help them to be employed or be employers in the future, "explained the Dean.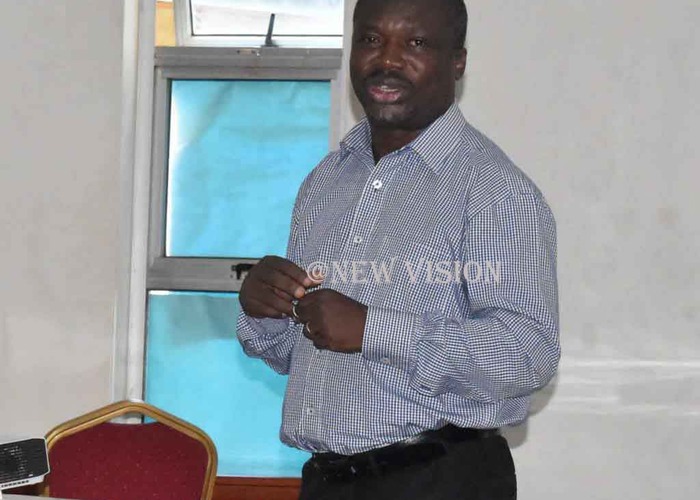 Ugandas-project-Cordinator-Prof.-Jackson-Majaliwa making a presentation during-the-function at Makerere uniiversity school of food sciance and nutrition

He said the three year $400,000 Germany Exchange services funded project also looked at curriculum development and how to engage the corporate industry in developing curriculum.

Since Makerere University is aiming at being a research led university, Babwetera said, they don't want to continue going to partners for support to carry on research, but the industry which are the beneficiaries of the research should be able to fund.

He congratulated government for the sh,30b invested into research and urged the corporate world and industries to be supportive to research.

He called upon universities, governments and national chamber of commerce to embrace an education system that links students to industries to address the needs of society as well as creating jobs for the youth.

"The DDT project is a wake-up call on African nations and Uganda in particular on the challenges faced in terms of higher-education training, "he said.

In primary schools, pupils are trained to pass examinations and when they go out, they have no idea of what to do in the real world, DDT program comes handy to try and explore how to train people who will match the needs of the labor market," explained Prof. Babweteera.

The project final meeting brought together members from the partnering universities in Germany, Zambia, DR Congo and Uganda to devise means of how to sustain the project.

The Ugandan Country Coordinator Prof Jackson Majaliwa from the department of Geography, Geo-informatics and Climatic Sciences said the goal of the DDT initiative was to strengthen partnerships among German, Ugandan and Zambian academic institutions and business partners in the three countries.

"Practical elements have been incorporated and enhanced in existing Masters-level programmes so as to offer a job-oriented education and conduct practical training in Higher Education Institutions, "he said

Majaliwa explained that while Makerere had gone ahead with incubation, Zambia University established the link with the chamber and industries which was not part of what Makerere was doing.

"We learnt from Zambia that we can train our students better by linking them to industries which are the major employers.

The Zambians have learnt from Makerere that the best way of training students is having the incubation centers, 'He added.

The Germany Country Coordinator Prof. Ruger Winnegge from University of Siegen said the program was established to better link universities and business partners through the Germany Exchange Services.

"The key aspects of this project are to have an exchange, between Germany and countries in Africa.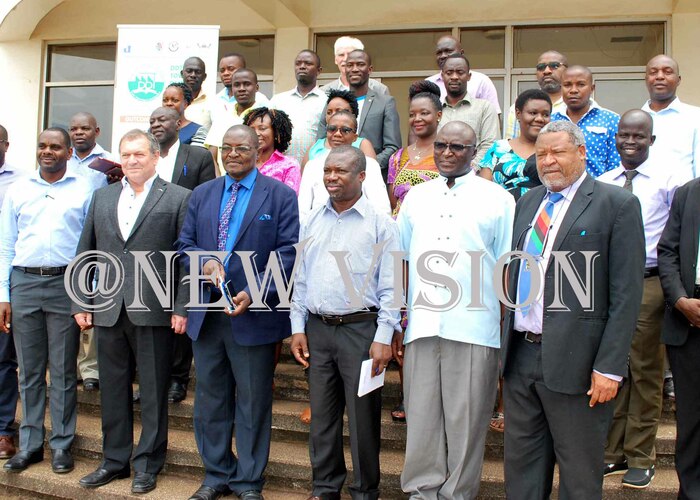 Participants posing for group picture after Workshop.

Fred Matovu from the Uganda National Chamber of Commerce and Industry said the current higher education calls for Demand Driven Teaching.

"On our part, we will do all the best to promote Demand Driven Teaching through strengthening collaborations between industrialists and universities.

He said, unlike the previous years where university graduates looked for jobs after graduation and the industries looking for employees, they want to see an education system that matches students to the available jobs.

The Country Coordinator Zambia Prof. Imasiku Nyambe said the goal of the project was to establish a graduate knowledge transfer link between the Zambian universities and the Zambian chambers of commerce and Zambian industry in cooperation with German industry and German chamber of commerce.