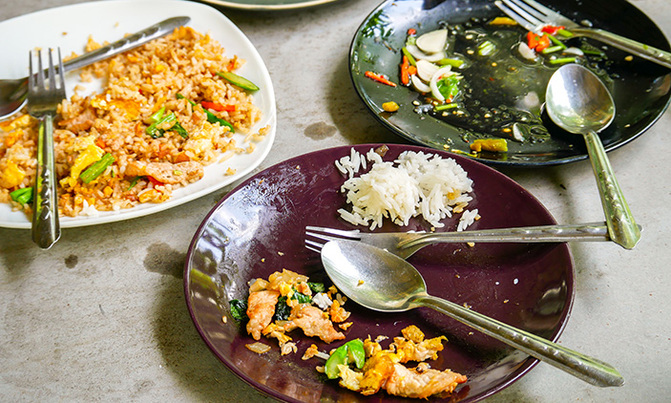 As it's a norm in Uganda many families are planning to buy or have already bought lots of food and drinks for the big day.
CHRISTMAS FESTIVE SEASON

The festive season is already on and Christmas is just a few days.

Christmas is the annual festival of the Christian church commemorating the birth of Jesus Christ. Christians dine, drink and make fun on this day not forgetting being born again spiritually.

As it's a norm in Uganda many families are planning to buy or have already bought lots of food and drinks for the big day.

But what is worrying is that a lot of food that is bought to celebrate this day is put to waste. During Christmas in many homes all the food can't be eaten, it is always too much.

Wasting food means wasting money. The value of your money is when you buy food and eat, it all.

Food wastage is not a Ugandan problem alone, but a major problem around the globe with an estimated 1.3 billion tons of food, or about one-third of global production, is lost or wasted each year.

But for Ugandans, it is easy to change this, save money and stop food wasting.

Therefore this requires everyone to think deeper and make sure all the food you buy and cook will get eaten up.

It is better to start planning what to buy and how many people will eat food. This will enable you to buy food that people will eat and finish.

You must buy what you need to buy when you really need it. Or else your money and food is destined for the bin.

Lilian Tusiime, from Mutungo, says she buys a lot of food because she wants everything in place.

"Why should I buy little food yet I cannot keep going back to the market. I know some people buy less food and it works out but I don't know how to do it," she says.

It is advisable, to prepare smaller meals, and putting the number of people who will consume it into consideration.

Hillary Muhumuza, from Mukunyu, says that while growing up, they would keep leftover but these days' people think eating leftovers is a taboo.

"When all the food is not eaten, the next day it is thrown away, this all contributes to food wastage," Muhumuza says.

However, if you handle your food well, store leftovers in a refrigerator or warm them, you can still eat them the next day.

Before buying that food, formulate a shopping list according to what you want to shop for the family.

Sticking to a shopping list helps you to avoid impulse buys and save money

Many families don't know what they are going to cook, know what you're going to cook to save yourself time and effort at the end of a busy day.

"Many people think when you eat the food and finish it all you are not satisfied. That is why they serve them too much food. But I think this can be changed," says Claire Muyera, from Mukunyu, Kyenjojo.

Being more careful about what food and drinks you buy and how we use it will soon start to add up.

Samuel Mugambya says food wastage does not apply during Christmas, but most times especially during parties and other functions.

"I always see a lot of food being thrown away especially on parties. This needs to change not only on Christmas," he says

According to the 2015 report on the State of Food Insecurity in the World released by Food and Agriculture Organisation (FAO) of the United Nations, hunger remains an everyday challenge for 10 million Ugandans.

A simple piece of advice should be that if you can't eat all the food, give it to those who don't have.